Thierry Henry has been in regular contact with Arsenal striker Alexandre Lacazette to help his compatriot settle in England.
Lacazette enjoyed a positive start to his Arsenal career, however, a knee problem hindered his progress and as a result, he only scored once in 13 appearances before having minor surgery.
SEE MORE: Martin Keown identifies the change by Arsene Wenger that has revitalised Arsenal
However, the Frenchman has returned to form and has netted three times in two games since his return.
And Lacazette revealed Arsenal legend Henry — who also took a couple of months to settle to the rigours of the Premier League in the 1999/2000 season — has been a huge help.
Speaking to Arsenal.com, he said: "I talked with Thierry when I arrived and I now talk with him regularly.
"He told me England is not easy like in France, it is different.
"The advice he gave me is personal — but he trusted and believed in me.
"If Thierry can believe in me like the coach does, that's good."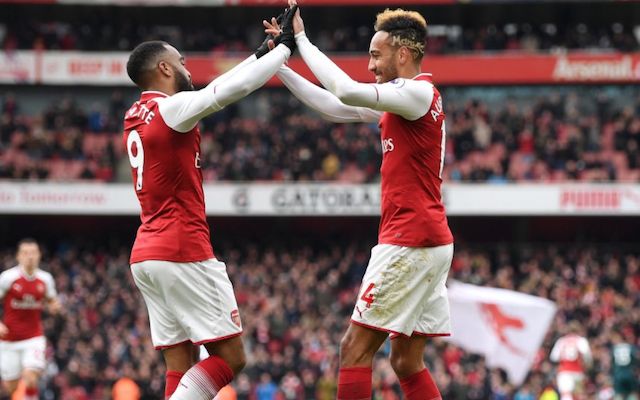 Lacazette scored a brace in Thursday's 4-1 Europa League win over CSKA Moscow and he now feels he is getting back to his best.
Crucially, he believes he is back to peak fitness after his successful keyhole surgery.
He added: "The surgery is in my past, so I can play 100 per cent and I'm happy. I felt pain and decided with the medical staff surgery was the solution. I don't regret it.
"It is frustrating as I love football and I want to play. When you are not as good as you want it is difficult, so now everything is alright."