Saturday evening saw Jose Mourinho's Man United come from two goals down to beat rivals Man City 3-2 at the Etihad Stadium, a result that ended Pep Guardiola's side's hopes of lifting the title at the earliest point in history.
MORE: Man United LEGEND reveals how Red Devils can put a STOP to rivals Man City dominating Premier League next season
Here are five things that we took away from Mourinho's side's snatch and grab win against City on Saturday.
Paul Pogba finally shows his worth
Since his arrival at Manchester United from Juventus for a then world record fee back in 2016, a lot was expected of young French international Paul Pogba. However, the midfielder hasn't been able to deliver the performances that a lot of fans were expecting him to, which has in turn lead to some saying that the Red Devils wasted money when they purchased him from the Old Lady nearly two years ago. Despite all of this, the Frenchman showed exactly what he was capable against the Premier League table-toppers on Saturday, as the 25-year-old bagged two excellent second half goals to massively help his side secure a wonderful comeback against their local rivals. Time and time again in his United career, Pogba has showed immense class, something that he needs to do on a very consistent basis if he is to please all of the Old Trafford faithful during the rest of his career in Manchester.
Pep Guardiola got it all wrong
Man City boss Pep Guardiola has proven that he is one of the best managers in the world since he took over at Barcelona in 2008, with the Spaniard very rarely being outsmarted by his managerial counterpart in matches. However Saturday's result was almost certainly one of those. Guardiola fielded a weakened side against the Red Devils, with City's Champions League clash agains Liverpool next week clearly on the Spaniard's mind. This turned out to be his side's downfall, as it took until the 70th minute for the home side to have Sergio Aguero, Gabriel Jesus and Kevin De Bruyne on the field, however by then it was too little, too late for the Citizens, who ended up losing the match. Guardiola is, as some would describe, a genius, however Man United's win showed that the City manager definitely has his flaws, something that other managers should definitely look to exploit when they come up against the Spaniard's sides in the near future.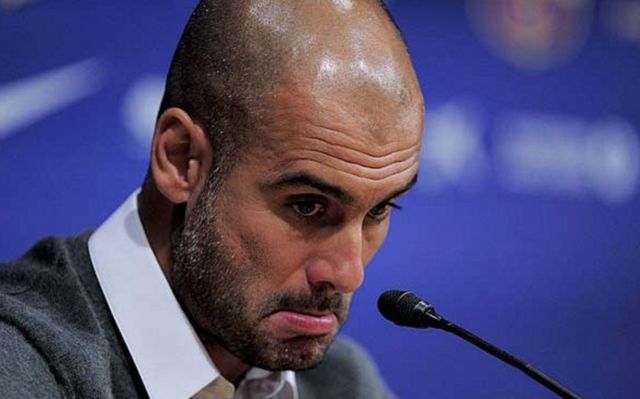 Alexis Sanchez showed his class
Since his move from Arsenal in the January transfer window, Alexis Sanchez has seriously struggled to hit the ground running at Old Trafford, however on Saturday, the Chilean was absolutely unreal for Mourinho's side as they crushed City's title parade in dramatic fashion. The former Arsenal forward bagged two assists for the away side and put in his best display in a United shirt yet. The Chilean international constantly shone during his time with the north London side, and Saturday finally saw him replicate this level of performance for the first time in the colours of the Red Devils. United fans will certainly be hoping that the winger can move forward from here on out and consistently put in performances like the one we saw against City, if he does, we could see Mourinho's team win the Premier League next season.
Jose Mourinho hasn't lost it
Since his arrival in Manchester, former Chelsea boss Mourinho has come under a lot of criticism from fans and critics alike for his side's tendency to play defensive football and ability to drop points against smaller teams. Because of this, a lot of fans have questioned the Portuguese ace's ability, stating that he is past it and isn't the manager that he used to be. However, his side's insane comeback on Saturday showed that the former Blues chief certainly isn't past it, and still has the managerial prowess and tactical knowledge to be classed as one of the most able managers in world football, and rightly so.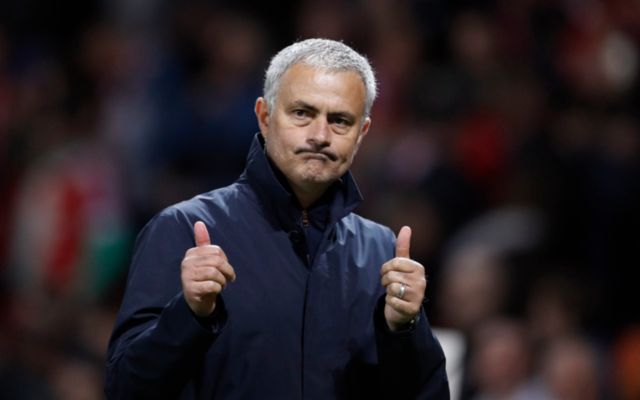 Raheem Sterling bottles too many chances
If there was one thing that was clear from Saturday's affair, it's that Raheem Sterling bottled far too many chances in the match, an element that ultimately cost Man City their title-winning victory. Despite scoring 21 goals in all competitions this campaign, the England international still struggles to find the net in a fair amount of games, which is an element of his play that'll he definitely need to improve should wish to develop into a world class player in the future. Man City could've been five or six goals up against United should Sterling have been more clinical, something could come back to bite Guardiola's side later on should they, somehow, fail to capture the league title.