Chelsea defender Gary Cahill has admitted his side are out of the running to finish in the Premier League top four this season after their 1-1 draw against West Ham.
The England international's error played a key part in Javier Hernandez equalising against the Blues at the weekend, and he believes the result cements the reality that Tottenham will now finish above them in the table.
MORE: Chelsea request Gareth Bale and surprise Real Madrid star as part of Eden Hazard transfer
Spurs are ten points ahead of their rivals now as they won at Stoke City, and Cahill feels they're too good a side to let such a convincing lead slip.
'If you're asking me if Tottenham are going to drop eight points plus, it is not going to happen,' Cahill is quoted in the Metro.
'A good team is not going to let that kind of lead slip.
'We've done it before when we were top of the league, it doesn't slip. If you're a good side, which they are, it doesn't slip.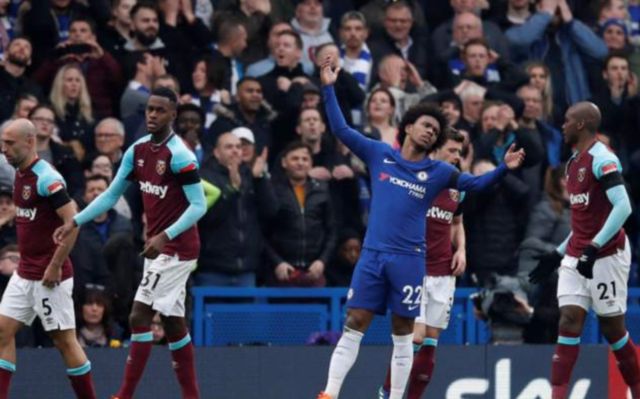 'I will be very, very doubtful if that is the situation. The way that me and my team-mates play, we don't give up on anything, but we know that the season hasn't gone to plan.
'The league is where it is at the minute and we have the FA Cup to rescue the season. The season is about trying to win the FA Cup.'
Tottenham ran Chelsea pretty close for the Premier League title last season and have certainly shown themselves to be a reliable top four side these days under manager Mauricio Pochettino.
Finishing above both Chelsea and Arsenal now seems highly likely and that's quite a power shift in London considering the historical records of the three sides.