Liverpool manager Jurgen Klopp has sent a message to his players ahead of tonight's crucial Champions League clash away to Manchester City.
Despite holding a 3-0 aggregate lead over City from their first leg encounter at Anfield last week, Klopp insists this tie is far from over and has warned his team about the performance of City in their defeat to Manchester United.
MORE: Watch Man City vs Liverpool
The German tactician says their first-half display that saw them go 2-0 up against their rivals was like a 'thunderstorm' and that has to be a warning sign for Liverpool tonight.
The Reds have not always been too reliable at the back this season despite their brilliance going forward, and Klopp has urged them to play their game as normal and not try to plan for any particular scoreline, given that the flow of the game can change so quickly, as it did for City as they started well but ultimately lost to United at the weekend.
'I saw the City v United game at the weekend. It was one of the best first halves I ever saw. It was like a thunderstorm,' Klopp is quoted in the Metro.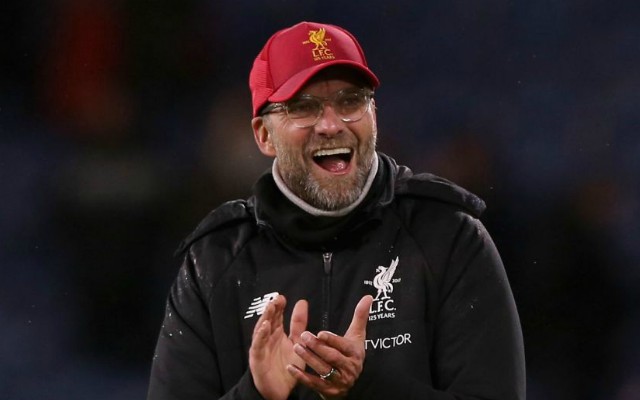 Then, in the second half, they change the game. After the first goal, one team gains rhythm, another team loses rhythm. The game changes.
'We can go through all scenarios: they score early, we score early and all that stuff. It is not to plan like this. I cannot tell the boys, "Boys, score early". Well, I can, but I am not sure that it really helps.
'It is all clear. We have to think about football, what we have to do, where we have to do it. The boys knew after the [first] game. This is half-time. The game is not over.'