A Real Madrid target has dropped his biggest hint yet that he would love a move to the Bernabeu. 
READ ALSO: Mourinho pulls out of signing Juventus midfielder as Manchester United will instead strike deal for £90m Real Madrid superstar
Bayern Munich forward Robert Lewandowski has suggested that he would love a move to Real Madrid.
The news comes amid reports linking the Polish forward with a move to Real Madrid.
A report from the respected Italian outlet CalcioMeracto has published comments Lewandowski made to the Spanish outlet AS.com in which the forward expressed the following regarding a potential move to Real.
"There hasn't been any contacts to date but I have to admit, I wouldn't be able to say no to Real Madrid if they do want me."
Just two months ago Tribal football published a piece citing a report from Polish newspaper Przeglad Sportowy that suggested that Real Madrid would be willing to pay up to €150m for Lewandowski as the likelihood of him moving to La Liga looks increasingly likely.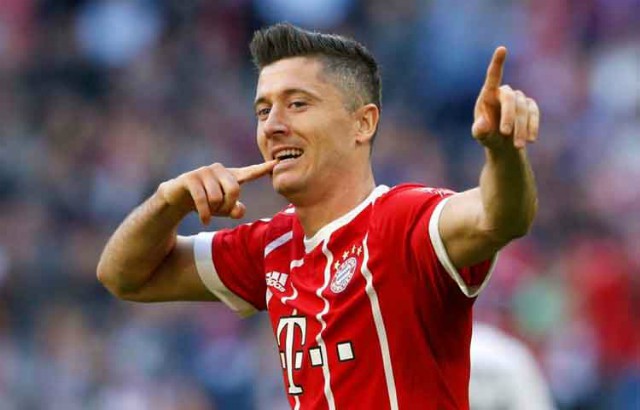 Lewandowski has once again enjoyed another successful season in the Bundesliga this year with Bayern having already sealed their 28th German title.
Further, Bayern also booked their place in the Champions League semi-finals last week after overcoming a tough fixture against Spanish side Sevilla, winning 2-1 on aggregate.
The German champions will now face Real Madrid in the semis, which could almost be seen as a trial for Lewandowski ahead of a potential move.