Tottenham fans have taken to social media to express outrage at one star in particular following the first-half vs Manchester City. 
READ ALSO: Photo: Arsenal players take brutal and hilarious dig at Tottenham star Harry Kane
Tottenham fans took to social media to hound Hugo Lloris following the first-half vs Manchester City and want Spurs to replace him with Allison Becker from Roma.
Tottenham fell to a 2-0 deficit against Pep Guardiola's Manchester City after just 25 minutes and the game looked to be dead and buried inside the first half-an-hour.
Fingers were immediately pointed to French goalkeeper Hugo Lloris after City's second, and rightly so.
The Tottenham number one rushed out of his goal to produce an interesting challenge on Raheem Sterling that would perhaps be better suited in a UFC cage fight. Ilkay Gundogan then converted the subsequent penalty despite the 'challenge' looking to have taken place just outside the box rather than inside it.
Christian Eriksen gave Spurs a lifeline just before half-time by registering an effort to set the score at 2-1 after 45 minutes.
Tottenham fans have been less than impressed with Lloris recently who also produced a mistake that lead to a Stoke City goal last weekend and another mistake two weeks ago that allowed Alvaro Morata to register an opener for Antonio Conte's Chelsea side when they welcomed Tottenham to Stamford Bridge.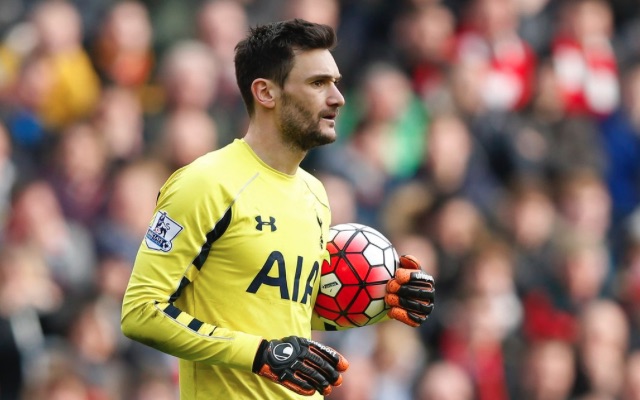 Many Tottenham fans suggested that Lloris needs to be sold sooner rather than later and suggested that Tottenham should go after Roma goalkeeper Allison Becker as a replacement.
Alisson has been linked with a move to the Premier Legaue in recent months and most notable rumours have involved Liverpool rather than Tottenham making a move for the Brazilian with HITC sports suggesting that the reds lodged a £52.5m bid for the star.
This miiight hurt you spurs fans but Lloris is an absolutely awful goalkeeper. He's a decent shot stopper ffs but as goalkeepers come, he is SHITE mate. Go buy someone new, he's awful

— Anthony Jimenez (@anthonyda_7) April 14, 2018
Wow Lloris that was awful. Outside the box though.

— Angry ManUnited (@AngryManUtd) April 14, 2018
Lloris is horrific

— lewis (@lewinick) April 14, 2018
Sell Lloris. 3 goals in 3 games directly from him being useless.

— Kypros Ellinas (@KyprosEllinas) April 14, 2018
Sell this Lloris fraud abeg

— Uncle Ebuka (@ToluBablo) April 14, 2018
Sell Lloris and cop Alisson or Butland, pls.

— Ohio. (@OhioV1) April 14, 2018
Sell Lloris and buy Allison

— Thiago ?? (@DemonDembele) April 14, 2018