Tottenham are reportedly amongst a battle to secure the signature of a Barcelona star who looks likely to depart the Camp Nou. 
READ ALSO: "Sell this fraud" – Tottenham fans distraught with "useless" star vs Man City and want to sign £52m ace to replace him
Tottenham will battle West Ham for the signature of Barcelona star Andre Gomes.
A report from the Sun today has stated that both Tottenham and West Ham are interested in acquiring the star's services. The report speculates that Gomes' time at Barcelona now looks to be over with a move away from the La Liga leaders looking possible at the end of the season.
A report from 90min last summer stated that Barcelona had received a bid from an unmanned Premier League club for Gomes with the bid reportedly in the region of €35m.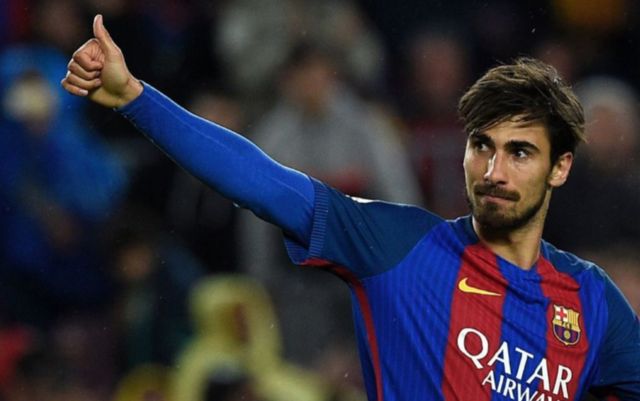 While the report makes no suggestion as to which club lead the bid for the midfielder, it does give an indication as to how much either Tottenham or West Ham would have to stump up if they looked to secure Gomes' signature in the summer.
Gomes has of course had a tricky season at Barcelona and has struggled to compete with the immense talent that is on display at the Camp Nou to find regular playing time. Barcelona's midfielder naturally possesses a plethora of midfield talent including the likes of Andres Iniesta, Ivan Rakitic and Sergio Busquets.