Chelsea may have the edge over a number of European clubs to sign a highly-soughafter forward due to one key reason. 
READ ALSO: £104m Chelsea target seeks talks with manager as Arsenal launch tempting transfer offer
Chelsea could beat the likes of AC Milan to seal a transfer for Roma forward Edin Dzeko because of one condition.
The respected Italian outlet CalcioMercato has reported that AC Milan have shown serious interest in the former Manchester City forward who currently plays for Roma. However, the report suggests that Roma would be unwilling to part with the forward unless it was a substantial fee or if it was not to a direct rival from Italy. Therefore, Chelsea may have the edge as an English club.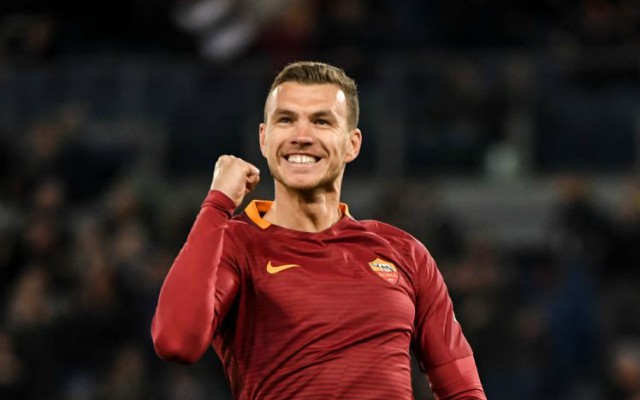 The Daily Mail reported in January that Chelsea were eying up a pursuit for Dzeko with Antonio Conte's side reportedly lodging a £25m bid for the Roma forward.
Dzeko has had a superb season for the Italian side this season and played a vital role in Roma's midweek heroics.
Rome overturned a 4-1 deficit against Barcelona in the Champions League and Dzeko lead the historic comeback by registering the first Roma goal to set the wheels in motion for the incredible comeback on Wednesday night.
Roma of course will not want to part with such a talented forward. But if they were to part with Dzeko, Chelsea could hold the edge over the likes of AC Milan in securing the star's signature.