Manchester City clinched the Premier League title at the expense of Manchester United as Jose Mourinho's side lost to West Brom.
READ ALSO: Embarrassing Manchester United performance gifts Manchester City the title as Mata and Pogba go missing
One key statistic has emerged that suggests that Manchester City have produced one of the most dominant Premier League titles in seventeen years!
It is now mathematically impossible for any other team to win the Premier League as Manchester United fell to a 1-0 defeat to West Brom at Old Trafford this afternoon. The manner in which City have secured the title almost feels underwhelming given the nature of last weekend's heroics, which saw United defeat Pep Guardiola's side 3-2 at the Etihad.
Manchester City have certainly produced a memorable season and have lost just twice in the league thus far.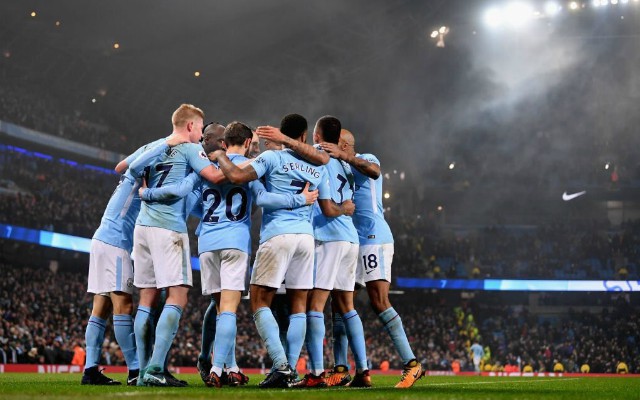 Pep Guardiola has lead the Blue half of Manchester to their third ever Premier League title but it is perhaps their most impressive to date.
Further, City and Guardiola have wrapped up the league title with plenty of time to spare. Man City still have five games to play in which their only job now will be to extend their impressive lead at the top of the table.
It is the first time that a Premier League team has clinched the title with five games remaining since Manchester United under Sir Alex Ferguson in 2001. This one statistic suggests that City are displaying one of the most impressive and dominant title victories in the English top tier in the past seventeen years!
Earliest title wins in Premier League history:

Man City, 2017/18: 5 games remaining.
Man Utd, 2000/01: 5 games remaining.

Manchester clubs getting the job done early. pic.twitter.com/kjtDQcons3

— Squawka Football (@Squawka) April 15, 2018