An embarrassing statistic has emerged that heaps further misery upon Paul Pogba after a disappointing weekend for the Manchester United star. 
READ ALSO: Embarrassing Manchester United performance gifts Manchester City the title as Mata and Pogba go missing
A statistic shows that Paul Pogba is having a worse Premier League season than Philippe Coutinho despite the Liverpool star leaving for Barcelona four months ago.
Manchester United fell to an embarrassing 1-0 defeat at Old Trafford to the hands of West Brom as they handed Pep Guardiola and Manchester City the title.
The embarrassment was further extended by a number of individual poor performances from United stars, not least Paul Pogba.
Pogba was subbed after less than an hour by Jose Mourinho and the Frenchman was unable to replicate the form that he produced to inspire United to a heroic 3-2 victory against Man City at the Etihad last weekend.
Further, a statistic has now emerged that suggests that Pogba has produced a far diminished performance across the course of the Premier League season than Philippe Coutinho, despite the former Liverpool player having departed for the Camp Nou four months ago.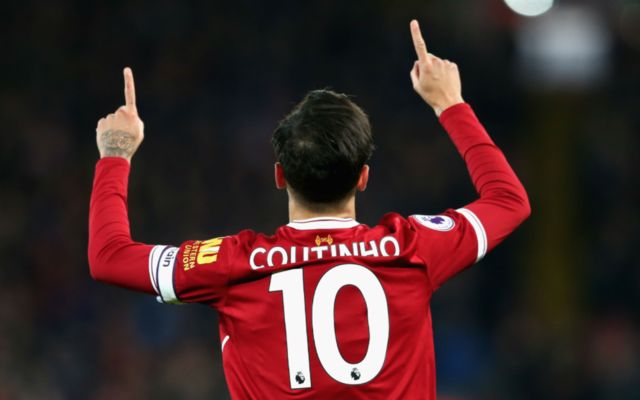 Coutinho managed just 14 appearances in the league this season but the clever boys at Bet365 have pointed out that he has still managed to register two more goals and create seven more chances that Man United's Paul Pogba.
In the Premier League this season, Philippe Coutinho has scored two more goals, made 10 more key passes and created seven more chances than Paul Pogba.

He left the division four months ago. pic.twitter.com/hNcRHogJiq

— bet365 (@bet365) April 15, 2018
While the inevitable counterargument from United fans will be that Pogba has traditionally a far more defensive role than Coutinho, it still casts a bleak narrative for the Frenchman's season. Pogba perhaps needs to significantly improve if United are to challenge City for the title next season.