Chelsea have been handed a huge boost in the pursuit for an unlikely Serie A star.
READ ALSO: Chelsea can beat European giants to sign £25m striker due to this one condition
Napoli manager Maurizio Sarri will be allowed to leave for Chelsea to replace Antonio Conte if his release clause is triggered.
The report comes from the respected Italian outlet CalcioMercato who have published comments from club president Aurelio De Laurentiis ahead of Napoli's clash with AC Milan.
De Laurentiis stated that he has no power to prevent Sarri from leaving Naples for London at the end of the season if his release clause is triggered by the board at Chelsea.
"There is a termination clause of 8 million euro if someone were to present themselves and he wanted to aspire to something different, to go away. I could not oppose it. It is foreseen by the contract, everyone must make reasoning of entrepreneurial possibilities and sporting ability."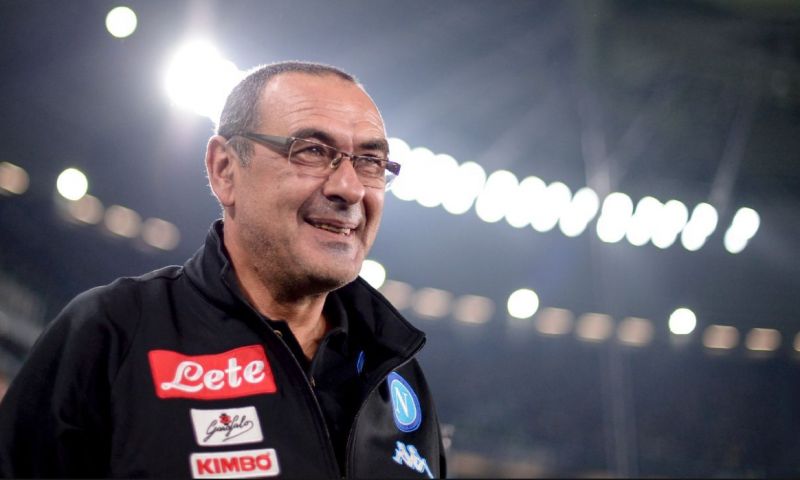 Sarri could replace Antonio Conte at Chelsea with the Conte's future at Stamford Bridge looking bleak after a poor season. The Metro reported in March that Conte is already counting down the days until he can leave Stamford Bridge with the Blues sitting outside the top four and only having the FA Cup to depend on for any silverware.
Maurizio Sarri has produced a memorable season for Napoli in which the Italian side have even managed to produce a shock title charge to challenge Serie A champions Juventus. Napoli currently sit just three points behind Juventus after drawing to AC Milan this afternoon.