Benjamin Mendy doesn't mess around – straight after Manchester City were confirmed as Premier League champions yesterday the left-back started work on transfers for next season.
The Frenchman insists he was just joking around, but more than a few people noticed him tapping up his former Monaco team-mate Kylian Mbappe on Twitter.
MORE: Manchester City made transfer approaches for Arsenal and Bayern Munich stars
The 19-year-old forward, now at Paris Saint-Germain after joining Mendy in leaving Monaco last summer, was also celebrating yesterday as PSG beat last season's Ligue 1 champions 7-1 to claim this year's title.
Mendy hijacked the celebrations to tweet Mbappe with the suggestion of a move to City for the 2018/19 season, before later adding that he was just joking.
18/19 @ManCity ? ??? ?? felicitations boy

— Benjamin Mendy (@benmendy23) April 15, 2018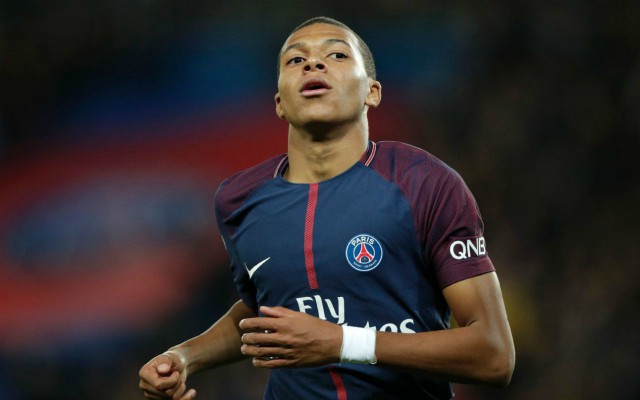 Mbappe has recently been linked with City by the Daily Mirror due to some speculation that PSG could be in trouble over Financial Fair Play.
That could in theory see the French giants thrown out of the Champions League and handed hefty fines, which could give City some hope of a deal.
For now, however, one imagines Mendy is not actually engaging in particularly serious transfer talk, much as City fans would love it to be true!