Manchester United legend Nemanja Vidic has made a surprise revelation about the club under one of their most successful periods of the Sir Alex Ferguson reign.
Vidic was a key member of some of United's best sides, including the one that won the Premier League and Champions League double in the 2007/08 season.
MORE: Champions League winner keen on new challenge following Manchester United transfer approach
Incredibly, the Serbian, who was working as a pundit on Sky Sports this weekend to cover United's shock defeat to West Brom, says he and his team-mates barely celebrated their 2008 Champions League final win over Chelsea.
Despite this being a big success, Vidic says it wasn't long after the game that manager Ferguson began thinking about how to make the team even better for the following campaign.
Contrast that attitude with this current crop of United players, who seemed to really believe their own hype after a 3-2 win away to Manchester City last weekend that did nothing but delay their rivals' title celebrations by one week.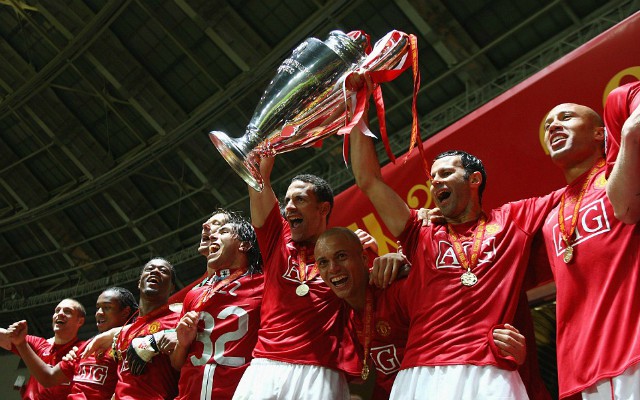 Vidic believes there is a mentality problem at Old Trafford these days and used his 2008 anecdote as an example of the difference in attitudes ten years ago.
'It seems like he is saying there is a problem with mentality in the players. I think the Man United players know every game is important and they have to win,' Vidic is quoted in the Metro.
'You play for Man United, it's not acceptable to draw or lose, always you have a high expectancy.
'We won the Champions League and we didn't celebrate. We had two hours of celebration, go on holiday, and the manager was thinking: "Who will we bring in next season to compete?"'