Manchester United could be behind one of their biggest rivals in a bid to catch Manchester City in the Premier League title race for next season, according to Micky Quinn.
The pundit, who played for the likes of Newcastle and Portsmouth during his playing days, is unconvinced by most of the other teams' ability to challenge for the big prize in 2018/19.
MORE: Liverpool fans won't be impressed with Mido's comments on Mohamed Salah
City ran away with the title this season, and were confirmed as champions this weekend after Manchester United slipped to a shock 1-0 home defeat to West Brom.
Jose Mourinho's side have been far from good enough for the most part, despite getting off to a fine start that has largely carried them throughout the campaign.
In truth, Liverpool have looked far more strong in the second half of the season, which has been reflected in their getting past City to reach the Champions League semi-finals, though their form has been too little, too late in the league for this season at least.
Quinn now believes Jurgen Klopp's side look the biggest competitors to City for next season in what will no doubt be a disappointing message for United fans to hear.
? Tottenham
? Man United
? Liverpool

Watch as @MickQuinn1089 explains why #LFC will be the only team capable of challenging #ManCity for the Premier League title next season…

? https://t.co/AYsRgJWZEr pic.twitter.com/UmySvCVTjk

— The Alan Brazil Sports Breakfast (@SportsBreakfast) April 16, 2018
'I just think that Klopp is trying to build a team to challenge for that elusive Premier League, which they've never won,' Quinn told talkSPORT.
'He's put the pieces together. They play some sensational football like City as well – the front three are second to none and he'll add to that.
'I think he's got a war chest of about £250million to spend on players next season – and he deserves it. Especially if he wins the Champions League, which will be unbelievable.
'I think Spurs are going to be hindered with the ground – financially can they compete with Manchester City and recruit? I don't know.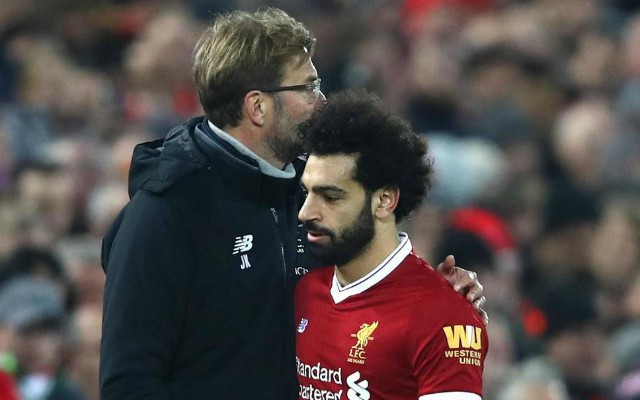 'Manchester United, I think it's going to be more of the same they'll be there or thereabouts next season but I don't think they'll genuinely challenge Manchester City.
'With Klopp – his passion, his ideas, his brand of football, it's no coincidence or fluke that he has a great record against Pep Guardiola teams as well. It's going to be a title challenge next season for Liverpool Football Club.'