Arsenal fans are going through the full range of emotions today as Arsene Wenger announced his decision to step down as manager at the end of this season.
The sudden announcement has had many Gooners rejoicing that the change they've been crying out for is finally coming, though that has of course been followed by regret at seeing a club legend leave, which in turn has led to nostalgia and admiration of the Frenchman despite a rough spell in the second half of his reign.
MORE: Video: Thierry Henry's hilarious reaction to being asked about Arsenal job
Now it's full blown panic as fans react to growing talk of one man in particular potentially replacing Wenger at the Emirates Stadium: Brendan Rodgers.
Celtic have confirmed they'll let the Northern Irishman hold talks with Arsenal if they do approach him, and Gunners great Charlie Nicholas has given his full backing to the potential appointment.
'Brendan Rodgers has to be in the frame,' Nicholas told Sky Sports. 'He nearly won the Premier League title at a massive club that understands pressure, style, class, standards.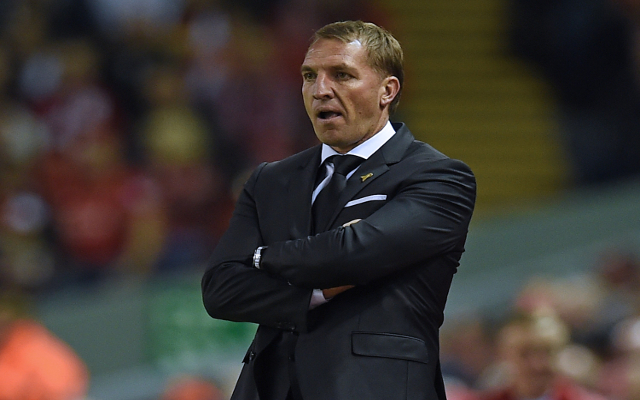 'And then he's come to Celtic Football Club and he's just grown and grown. Brendan Rodgers for me has to be in the frame for Arsenal for the style, for the experience he's had.'
Arsenal fans couldn't disagree more, it would seem, with the former Liverpool boss long proving a divisive figure despite some impressive work during his time at Anfield.
Here's what Gooners are saying about it now, and yes, it contains strong language…
No fucking way would I take Brendon Rodgers for Wenger. The fucking disrespect

— Ryan McCloud (@ryangooner25) April 20, 2018
Arsenal linked with Brendan Rodgers? Please no….

— Harry Kendall (@harrykendall567) April 20, 2018
Brendan Rodgers for me is a big risk….. Arsenal must be aiming higher than this – This is another Moyes!. No need to rush. Wait to the summer and see who's available.. Conte, Allegri etc….. https://t.co/CXzXcfm3Gc

— Stephen Fenton (@StephenFenton88) April 20, 2018
Oh no!!

Brendan Rodgers has moved to favourite at 3/1, while Patrick Vieira now at 9/2…. https://t.co/gLApM1znuU

— Tony Fox (@DaSilvaFox13) April 20, 2018
If we end up with Brendan Rodgers I will personally hunt down all of the Wenger Out crowd and pull out their finger nails. Brendan bloody Rodgers? No, no, no. NO!

— Northbank Chris (@NorthbankChris) April 20, 2018
No way will I take Brendan Rodgers at Arsenal no way

— Lewi Robson (@lewi_robson) April 20, 2018