Arsenal will be allowed to approach Celtic manager Brendan Rodgers about replacing Arsene Wenger this summer after clearance from the club's majority shareholder.
Celtic chief Dermot Desmond insists the Scottish giants will not get in Rodgers' way if he is a candidate for the Gunners, with some talk today that he's emerging as one of the favourites to succeed Wenger.
MORE: What Jose Mourinho said about Arsene Wenger after Arsenal boss confirms exit
The French tactician announced today that he would be stepping down from his position at the Emirates Stadium this summer after 22 years.
Despite recent struggles, Wenger is guaranteed to go down in history as Arsenal's best manager, having enjoyed plenty of success and brought a great style of football to the club for much of his reign.
It would be a big act for Rodgers to follow and many fans will surely be crying out for a bigger name, but Celtic have cleared the north Londoners to talk to the Northern Irishman if they wish to.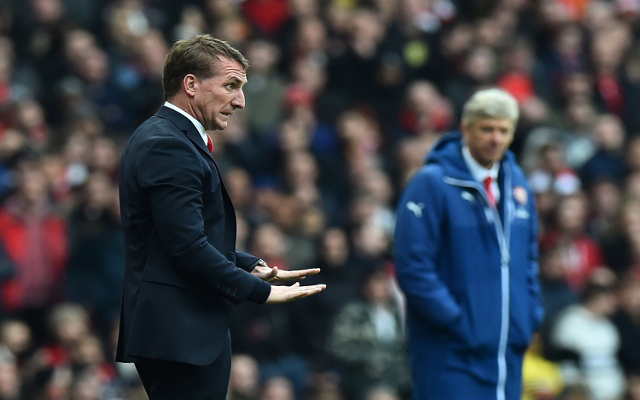 'I'm glad he's the favourite. He's an outstanding person. We wouldn't want him to leave but we won't force him to stay. Hopefully his love for the club and the setup here will induce him to stay at the club,' Desmond told Sky Sports.
Asked if Celtic would grant him permission to negotiate with Arsenal, he added: 'Absolutely. I don't think you can put handcuffs on anybody if they want to go to a club as good as Arsenal. It will be Brendan's decision and his decision only.'