A £30m Premier League star could join Manchester City for as little as £3m. 
READ ALSO: Pep Guardiola confident after instructing Manchester City to beat Chelsea & Real Madrid to £60m transfer
Manchester City and Arsenal target Jonny Evans can leave West Brom for as little as £3m if the Baggies fulfil inevitable relegation.
A report from the Sun this weekend has stated that Evans has been linked with a £30m move to Manchester City for a prolonged period and could now join the blue half for as little as £3m.
The news comes off the back of a Daily Mail report this week that stated that a number of vital West Brom stars have clauses in their contracts that could see them leave the Hawthorns for modest fees should the Baggies complete an inevitable relegation.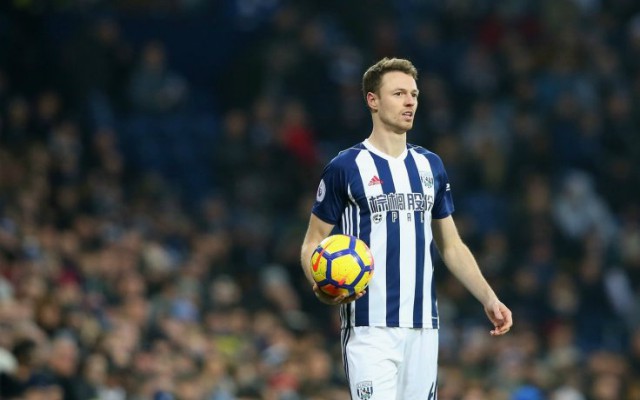 Evans has also been linked with a move to Arsenal but a report from the Sun this month stated that the Northern Irish defender looks to be preferring a move to Pep Guardiola's Manchester City over a move to North London.
West Brom need a miracle to keep them afloat with the Premier League side eight points adrift from safety with just three games left to play.
Darren Moore's side did manage to halt Jurgen Klopp and Liverpool today after a superb comeback produced a 2-2 draw for the Baggies. However, it does look as though it could be too little too late.