Au revoir et merci, Le Professeur.
After 22 years at north London, Arsene Wenger has called time on his stellar career at Arsenal.
MORE: Arsene Wenger ready to open talks with two clubs after being forced out of Arsenal
Wenger made the announcement yesterday morning via the club's website in an emotional statement that he would be stepping down at the end of the season.
Wenger is the longest serving manager in Premier League history and made his decision yesterday morning.
He also has the record for being the most successful FA Cup manager in history with seven wins to his name.
He said on the club's website: "After careful consideration and following discussions with the club, I feel it is the right time for me to step down at the end of the season.
"I am grateful for having had the privilege to serve the club for so many memorable years.
"I managed the club with full commitment and integrity."
There was a growing sense of apathy being displayed by fans at the Emirates Stadium with a number of empty seats in Premier League games recently.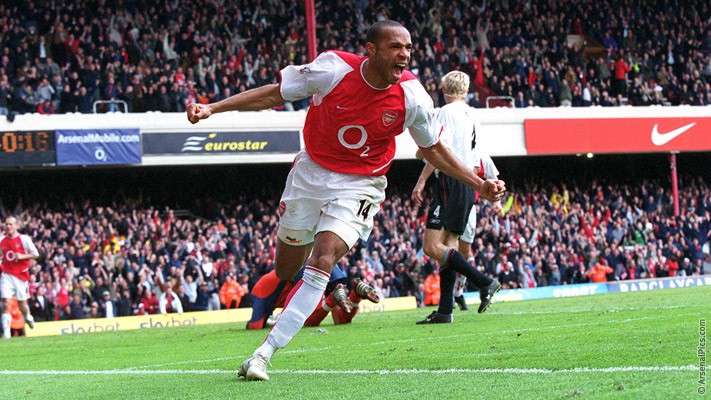 Arsenal face West Ham tomorrow, followed by a crucial game on Thursday night against Atletico Madrid in the Europa League first-leg.
However, the Emirates is certain to be a full house and emotionally charged until Wenger leaves at the end of the season, with the club keen to give Wenger a perfect send off with a Europa League win.
Extraordinarily, Wenger has managed 1228 games as Arsenal boss, with 823 of those coming in the Premier League.
This number could reach 1235 if Wenger's men reach the Europa League final in his native France.
Here are some of the best of the Arsene Wenger stats throughout his time in England.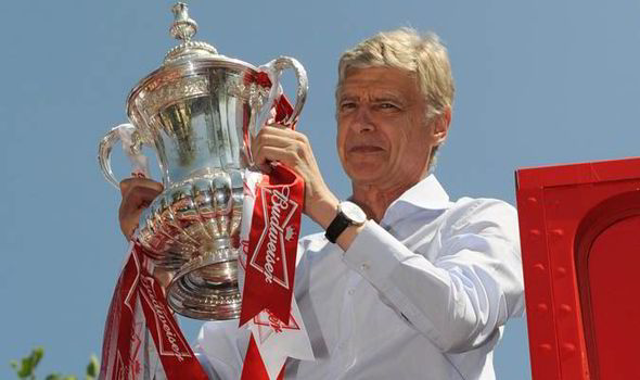 Roll of honours
Major highlights
17 – trophies won.
10 – major trophies won.
7 – FA Cup triumph – the most of any manager.
Unbeaten season of 2003/2004.
65% of Arsenal's trophies under Wenger were won in his first 10 years at the club (11 out of 17).
Premier League:
Winners (3) – 1997/98, 2001/02, 2003/04.
Runners-up (6) – 1998/99, 1999/00, 2000/01, 2002/03, 2004/05, 2015/16.
FA Cup:
Winners (7) – 1997/98, 2001/02, 2002/03, 2004/05, 2013/14, 2014/15, 2016/17.
Runners-up (1) – 2000/01.
League Cup:
Runners-up (3) – 2006/07, 2010/11, 2017/18.
Champions League:
Runners-up (1) – 2005/06.
UEFA Cup:
Runners-up (1) – 1999/00.
Community Shield:
Winners (6) – 1998/99, 1999/2000, 2002/03, 2004/05, 2014/15, 2015/16.
Runners-up (2) – 2003/04, 2005/06.
Individual honours:
Premier League Manager of the Season (3) – 1997/98, 2001/02, 2003/04.
League Managers' Association Manager of the Year (2) – 2001/02, 2003/04.
Games, win ratio and goals scored
1228 – games managed.
704 – wins.
823 – most Premier League games managed in history.
1549 – goals scored in Premier League.
473 – Premier League victories.
151 – Premier League losses.
57.5% – Premier League win ratio record.
67% – FA Cup win ratio record.
46.9% – Champions League win ratio record.
49 – games unbeaten in the Premier League from May 2003 to October 2004.
Biggest win – 7-0 three times (Everton 2005, Middlesbrough 2006 and Slavia Prague 2007).
Biggest defeat – 8-2 by Manchester United in 2014 – his 1000th game in charge.
1,618 – Premier League points.