Manchester United manager Jose Mourinho has issued a challenge to Alexis Sanchez over his form after a much-improved display against Tottenham in the FA Cup semi-final.
The Chile international scored United's equaliser against Spurs at Wembley, helping them on their way to a 2-1 win and a place against either Chelsea or Southampton in this season's final.
MORE: Manchester United consider pipping Arsenal to £45million star after transfer confirmation
Sanchez scored with a trademark header, reminding us all of the superb form he showed during his peak at Arsenal that has been sadly missing for much of his time at Old Trafford so far.
Sanchez's transfer in the middle of the season attracted plenty of hype and expectation, and while it's unrealistic for him to be the star of every game, Mourinho does want more from him.
The Portuguese tactician has now laid out precisely what kind of levels he wants the 29-year-old to be reaching and has issued him the challenge of not dropping below that on the pitch.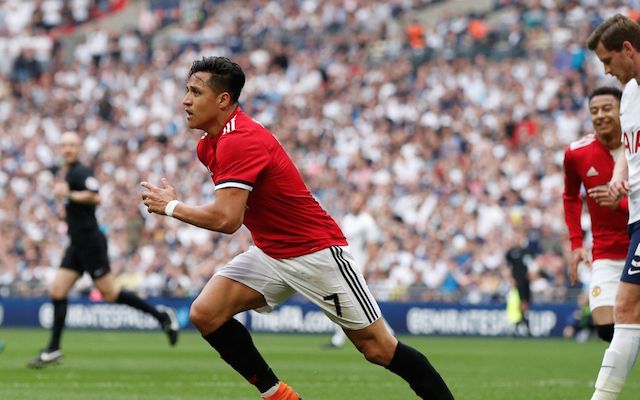 'I tell Alexis the same as I told Paul, I cannot expect players to be man of the match every game, I cannot expect goals or for them to be perfect every match,' Mourinho is quoted in the Metro.
'But what I expect is a certain level not to go below. If you do the basic things of the game and then in some matches your talent appears and makes the difference then that's fine.
'I'm not waiting for Alexis in next match to score and get man of the match, I just want him to be stable and in Alexis' case next season gives him much better conditions to be a top player for us because I don't like the January market.'