Arsenal fans are 'welcoming' a new signing to the club after some rather eye-catching social media activity today.
The player in question is RB Leipzig winger Emil Forsberg, who has been linked with the Gunners in the past and who cryptically tweeted: 'Thanks for everything.'
MORE: Arsenal legend names the man who should replace Arsene Wenger after 'amazing' job this season
Your guess is as good as mine as to what this could possibly be referring to, but it's obviously been taken by a fair few Gooners to be a goodbye message to his current club and fans.
Having been linked with bigger teams in the past, it's not too surprising to think Forsberg could be on the move before too long, even if there's not been much in the way of speculation lately.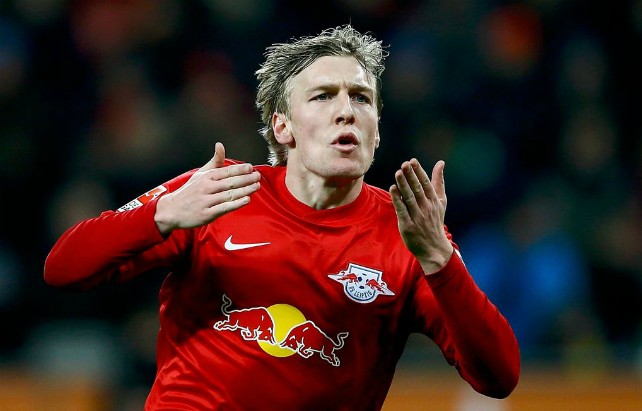 Around a year ago the Daily Mirror claimed Arsenal were eyeing up a £20million move for the Sweden international, and they could still do with a player of his calibre out wide.
Alexis Sanchez and Theo Walcott both left the Emirates Stadium in January and the likes of Danny Welbeck and Alex Iwobi have not looked at all convincing out wide for the most part.
No wonder Arsenal fans are getting a little carried away by some wishful thinking…
Welcome to Arsenal ?

— Bend it Like Bendtner ? (@umergooner) April 23, 2018
Off to arsenal ?

— aayush singh (@singhayush65) April 23, 2018
Arsenal??

— Karl Richardson (@karlrrich83) April 23, 2018
WELCOME TO ARSENAL

— Rami (@GoonerRami) April 23, 2018
Sven already working magic. Welcome to Arsenal Emil

— Ma?allah (@afchasann) April 23, 2018
Welcome to @Arsenal

— #MerciArsene (@Arsenaltime1) April 23, 2018
Welcome to ARSENAL

— Sanchit Jaikumar (@ksjdasavage) April 23, 2018