A notable manager and Champions League winner has rejected a job offer leaving the door wide open for him to replace Arsene Wenger at Arsenal. 
READ ALSO: "Someone shoot me" – Arsenal fans furious with starting XI vs Manchester United after key ace is left out
Carlo Ancelotti has rejected a job offer from Italy leaving the door open to join both Arsenal and Chelsea.
Italian outlet CalcioMercato have cited a report from La Gazzetta dello Sport that suggests that Ancelotti has rejected an opportunity to take over as manager of the Italian national side who failed to qualify for this year's World Cup.
Instead, the report states that it could now grant the Italian to become a favourite to replace Arsene Wenger at Arsenal or takeover at Chelsea if Antonio Conte is to leave Stamford Bridge.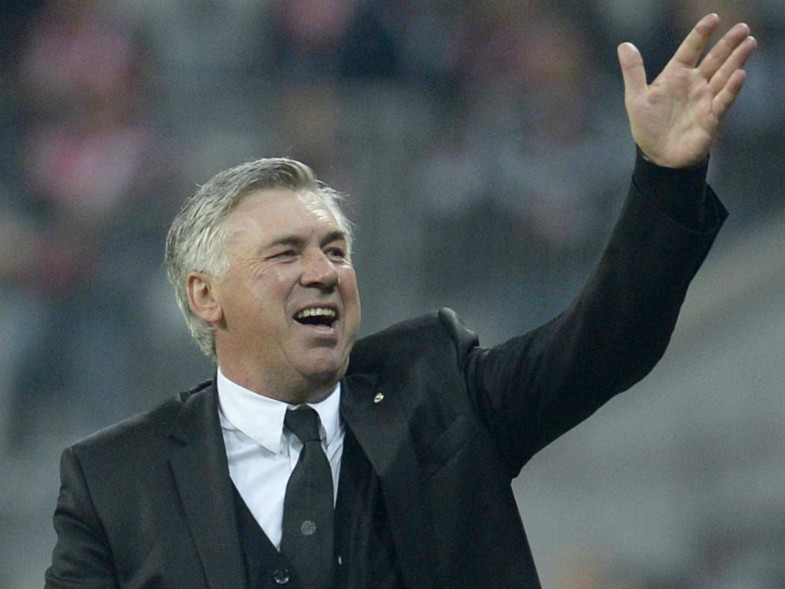 Ancelotti left German champions Bayern Munich before christmas after a disappointing start to the 2017/18 campaign. The Italian however will be regarded as one of the top pedigree managers available to replace Wenger at the Emirates.
The Italian has won multiple Champions League and domestic titles in the biggest leagues in the world.
AC Milan, Chelsea and Real Madrid are all clubs that are on Ancelotti's CV and a move to the Premier League would grant the English top tier with yet another huge managerial name to add to the likes of Pep Guardiola, Jose Mourinho and Jurgen Klopp.