A key Chelsea star is desperate to leave Stamford Bridge and reports suggests he knows exactly where he wants to go. 
READ ALSO: Pep Guardiola calls Man City star and Chelsea target 'a f****** amazing guy', not happy with exit talk
Alvaro Morata wants to leave Chelsea and is eyeing a return to Italy and Serie A with Juventus interested in re-acquring the striker.
A report from the respected Italian outlet CalcioMercato has stated that the Spaniard is growing tired of life at Stamford Bridge after an unsuccessful debut season and could now be eyeing a move back to Italy.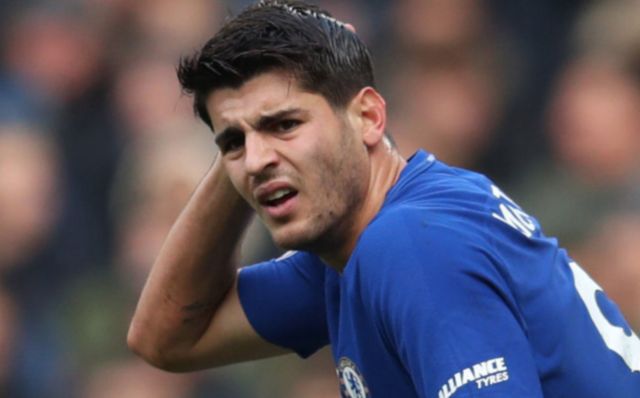 The report states that both PSG and Bayern Munich have shown interest in the star and are willing to pay €70m for Chelsea's forward. However, Morata wants a return to Italy where a move back to his former club Juventus could materialise if Juve sign the Spanish international on an initial loan deal allowing them to later sign him for €35m after completing two years in Turin.
Morata has registered just eleven goals in the Premier League in 29 appearances and has failed to impress upon his debut season at Stamford Bridge.
The Spaniard has been left out of a number of key games including a Champions League tie at Stamford Bridge against Barcelona in which Conte opted to instead start Eden Hazard as an unconventional false nine.