Two Manchester United players have been told they can leave with Jose Mourinho eyeing a summer squad overhaul. 
READ ALSO: Barcelona still face major concern over €60m ace, Man Utd push for pre-World Cup agreement
Both Daley Blind and Matteo Darmian have been told by Manchester United that they can leave as Jose Mourinho plots summer deals.
A report this evening from the Times has suggested that both Matteo Darmian and Daley Blind have been formally told by Manchester United that they will be allowed to leave as Jose Mourinho entertains the idea of bringing in two new Manchester United full-backs in a potential summer overhaul.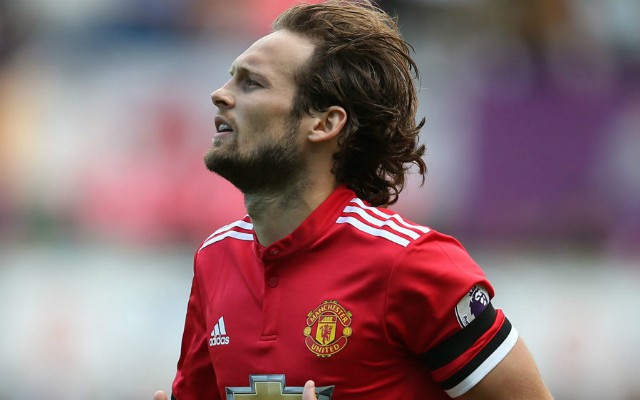 Both Darmian and Blind have featured sporadically for United and appear to have fallen completely out of Mourinho's plans at Old Trafford.
Daley Blind arrived at Old Trafford under Louis van Gaal for a fee of £14m. (Fee per Manchester United) While Darmian joined a year later from Serie A and Italian club Torino for a fee of £12.7m. (Fee per the Daily Star)
Both defenders are regarded as orthodox full-backs despite their versatility but have been ousted from regular first-team action by the emergence of former wingers Antonio Valencia and Ashley Young who have been converted to right-backs and left-backs respectively under Mourinho.
Both Blind and Darmian have made just six appearances each in the Premier League this season as their Old Trafford future looks set to come to an end.