Liverpool midfielder Georginio Wijnaldum has spoken about the team-talk Jurgen Klopp gave at half time during the Champions League quarter-final second leg against Manchester City.
The Dutchman believes this was a crucial moment in the club's European campaign, with the Reds now just 90 minutes away from reaching the Champions League final.
MORE: Liverpool face competition for £35m-rated target, PL new boys enter race
Liverpool found themselves 1-0 down and under the cosh at the Etihad Stadium, despite leading 3-1 on aggregate as they went in at the break.
Klopp got the team back on track in that second half as goals from Mohamed Salah and Roberto Firmino sent the Merseyside giants through, and they've since thrashed Roma 5-2 in the first leg of their semi-final, with the second game coming up tonight.
Wijnaldum admits that the players were a little overawed by City that night and has suggested it was crucial for Klopp to help them settle and believe in playing their own game as they staged an impressive comeback.
'I think we were too impressed by the way they were playing,' Wijnaldum is quoted in the Metro.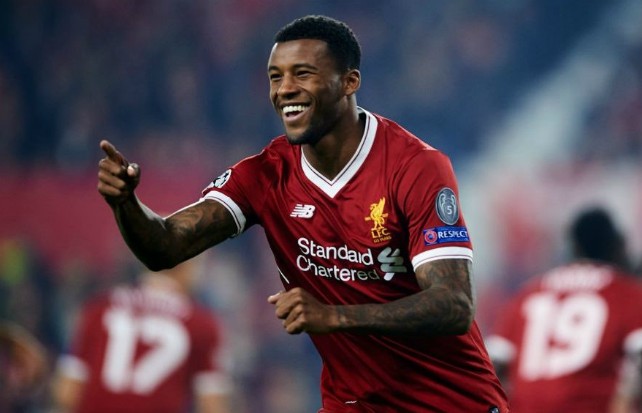 'We (were) lucky the game has two halves to play, as we could recover after the first half and play a good second half.
'We were surprised, I think, with their unbelievable attacking speed. We weren't really ready for what was to come. I think there was a warning for us for the way we played against City.
'The manager said we didn't need to be scared, we just have to play our own game. If we played football we would create chances, as there was so much space in behind.
'He said to play a little bit more instead of playing the direct ball. I think he showed us on the screen, (because) we were dropping too deep. I think maybe because we were impressed and maybe a little bit too scared.'