Manchester United midfielder Marouane Fellaini has responded to criticism from Liverpool legend Jamie Carragher with a superb little put-down.
The Belgium international has often received widespread criticism throughout his career for being an aggressive player, and it's fair to say he's not always taken well to this feedback.
MORE: Manchester United step up efforts to seal transfer of classy South American
This would not be the first time Fellaini has gone after Carragher as well, having mocked him in an interview in 2017 saying a YouTube compilation of his career would be nothing but tackles.
Fellaini has been asked again about criticism from Carragher and went down a different route this time – questioning the former England international's position to have a go at anyone.
'How can someone like Carragher afford to lecture?' was Fellaini's response to Sport/Foot.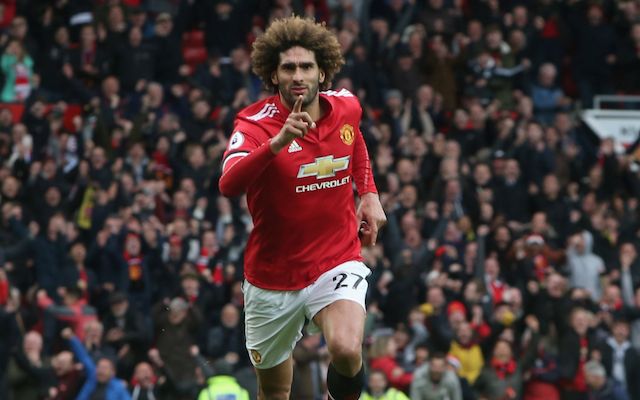 This is likely a reference by the former Everton man to Carragher's recent spitting incident at a Manchester United fan from his car window.
The Sky Sports pundit landed himself with a suspension from the broadcaster for the rest of the season and it seems likely Fellaini was hinting at this incident as something that should remind Carragher not to be too judgemental.
Fellaini added that criticism just makes him want to play better, saying: 'You know, critics make you progress too, you bump more, you want to show them they're wrong.'