Ahead of Liverpool's crunch Champions League semi-final second leg against Roma, Jamie Carragher said who he thinks is the most important player for the Reds – and it's not Mohamed Salah.
Salah has enjoyed a wonderful season for the Reds and recently added the FWA Footballer of the Year award to his PFA Players' Player of the Year award.
READ MORE: Roma vs Liverpool starting lineup: Who's in the starting XI and does Mane start?
Which Liverpool player does Carragher think is most important?
Liverpool legend, Carragher, said Roberto Firmino is his former side's most valuable player.
The Brazil forward is enjoying a fantastic superb season at Anfield and has contributed to 27 goals and 11 assists to help the Reds progress to the Champions League semi-finals.
He and Salah have both reached double figures in the Champions League this season too – joining Cristiano Ronaldo near the top of the scoring charts.
Firmino recently put pen to paper on a new five-year deal worth £180,000-a-week, however, he is often Liverpool's unsung hero.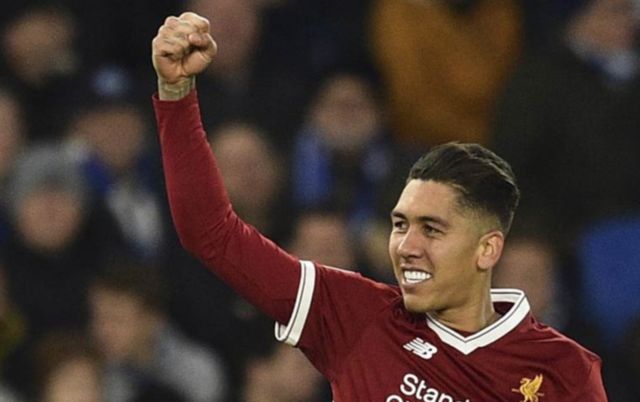 Speaking to Goal, Carragher highlighted the importance of Firmino to Jurgen Klopp's Gegenpressing style of play.
"I love Firmino, he's probably my favourite player," Carragher said.
"What Salah is doing is "wow" but I love watching Firmino play.
"His touch, the way he links the play, his strength, his working back. And I can't believe that some people still say we need a centre-forward!
"I hear pundits on TV saying it and it's like, "Oh my god!" He's got 27 goals! And he's not just a penalty-box striker. He doesn't take loads of penalties.
"It's because of Messi, Ronaldo, Salah now. They've changed the way people look at strikers and their numbers. But that's not normal, what they're doing!
"If you've got an attacking player getting 25 goals, and doing everything Firmino does besides, then you've got a great player.
"I think he's arguably Klopp's most important player, for how we press, what we do. He's just brilliant."