Manchester United reportedly have a crucial edge over Manchester City, Barcelona and Paris Saint-Germain in the running to seal the transfer of Sergej Milinkovic-Savic.
The Red Devils have been strongly linked with the Serbia international in recent times after his superb form in Serie A has unsurprisingly attracted a great deal of interest in him ahead of the summer.
MORE: Jose Mourinho in talks to sign £220m trio for Manchester United, including Liverpool and Chelsea targets
United seem to be joined by City, Barca and PSG in tracking Milinkovic-Savic, but would have the edge over their rivals as the 23-year-old himself favours a move to Old Trafford to play alongside fellow countryman and idol Nemanja Matic, according to the Metro.
It's certainly looking good for United fans in their club's pursuit of Milinkovic-Savic, with talk that an £80million deal has already been struck and should go through this summer, as reported by the Sun.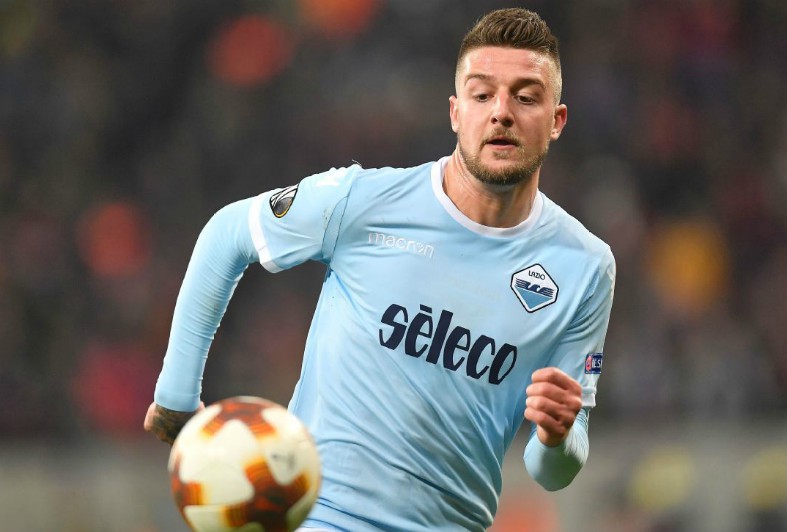 With the Daily Record also claiming United midfielder Paul Pogba has been offered a transfer to PSG, it could be that the signing of Milinkovic-Savic would have the utmost importance this summer.
United already face issues in midfield as Michael Carrick is due to retire, while Marouane Fellaini is coming towards the end of his contract.
Having been so far behind Manchester City this season it's vital United can strengthen in midfield and other areas this summer if they are to stand any chance of catching their neighbours next season.