Real Madrid fans fear that Liverpool could beat them in the Champions League final after defeat to Seville this evening.
READ ALSO: €260m superstar met with Real Madrid officials and is ready to leave his huge European club to seal move to the Bernabeu
Real Madrid fell to a 3-2 defeat to Seville this evening and now feel they could lose to Liverpool in the Champions League final if they are without Cristiano Ronaldo.
Despite a manic ten minutes in which Sergio Ramos scored a penalty in injury-time this evening, Real fell to yet another defeat in La Liga.
Zinedine Zidane's side were without a number of notable stars including Cristiano Ronaldo, Luka Modric and Gareth Bale this evening and their performance certainly suffered without their key match-winners.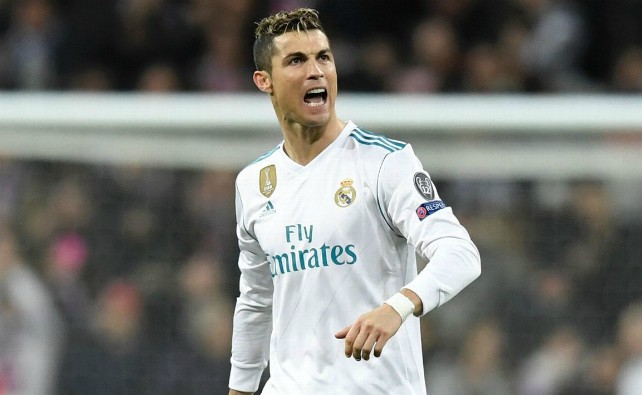 Ronaldo was subbed out of action at the weekend during an El Clasico clash with Barcelona, which ended 2-2.
The Daily Star reported this evening that Ronaldo's injury appears to be significant and that he could now be a doubt for the Champions League final against Jurgen Klopp's Liverpool.
The news that one of the world's most prolific goalscoring talents may be unable to play in the biggest club competition of the year will inevitably be music to the ears of Liverpool fans.
Real Madrid fans took to social media this evening to express that without Ronaldo in Kiev at the end of the month that they do not back their side to beat Liverpool.
Real Madrid couldn't beat a 10 men team on Sunday & now are losing to Sevilla 0-2 away. I would be worried about Liverpool at this point. They need to step up there defense quick.

— ????? ????? ? (@LopezTVOfficial) May 9, 2018
is this the real madrid that wants to beat liverpool?

— michael. (@princeslime95) May 9, 2018
This is the Real Madrid that want to beat Liverpool ?

— WYBML Out Now (@CharlzDogo) May 9, 2018
Without Ronaldo and Bale Real Madrid is nothing ?

— ?A to Z? (@0900_78601) May 9, 2018
Truth is real madrid still depends on 33 old ronaldo
Without him tbey just cant compete even against teams who struggle through out season

— Sohail Ahmed (@Engr_Sohail_A) May 9, 2018
Just want Ronaldo back fully fit, without him we have no hope in the Champions League final.

— K13V (@CristianoScores) May 9, 2018
Madrid without Ronaldo is just shocking

— Jordan (@JordanHarris97) May 9, 2018