Manchester United fans are all crying out for Romelu Lukaku this evening as they struggle against West Ham at the London Stadium.
The Red Devils have started with Alexis Sanchez and Jesse Lingard up front in a makeshift front two, and it's fair to say it's not paid off.
MORE: Jose Mourinho orders Manchester United to sign €100million La Liga duo
Somehow, Jose Mourinho has gone for those two up top instead of Marcus Rashford and Anthony Martial, with Lukaku currently out injured and proving a big loss.
United fans may not have instantly warmed to the Belgium international after an inconsistent first season at Old Trafford following his summer move from Everton, but they're starting to see his importance now.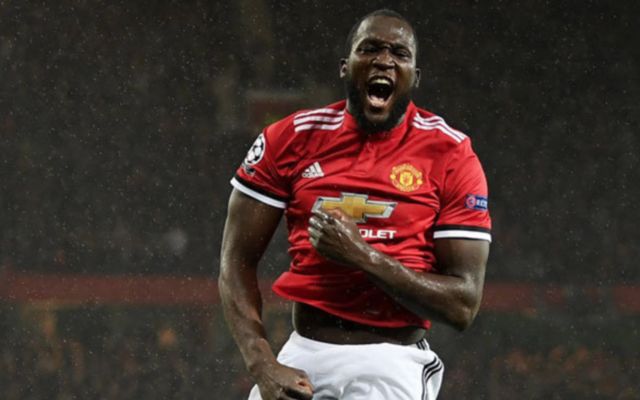 Mourinho's side can't seem to create anything clear cut and lack real options to aim at up front as Sanchez and Lingard struggle in their new roles.
Fans seem generally agreed that it's been bad to watch from United and Lukaku is the player many of them are crying out for on Twitter this evening…
We are shocking to watch without Lukaku.

— Dave (@PogbaEra) May 10, 2018
We look clueless without Lukaku. Genuinely clueless. It's like we don't know what to do going forward because we don't have anything to aim for.

— Dan (@dannyh9623) May 10, 2018
Without Lukaku, this team is shit

— mubs (@madmubs21) May 10, 2018
Now I can see the importance of lukaku in this team

— WAYNESLIMZ (@wayneslimz) May 10, 2018
United missing Lukaku big time! Looks like we're always missing someone in attack!

— Jacob Silva (@JacobMcSilva) May 10, 2018
Without Lukaku we look like a team who can't attack

— Ibrahim K. (@ibrahim_kasti) May 10, 2018
We need Lukaku

— BlackOnBlack? (@Tebo__001) May 10, 2018
Shite without lukaku ????? #MUFC #WHUMUN

— CA Pragalbha (@pragz_GameFreak) May 10, 2018
Jesus Christ this shows how important Lukaku is to us

— Dirty Alan (@_caland_) May 10, 2018