Arsene Wenger will be taking charge of his last game against Huddersfield Town on Sunday and will no doubt leave his indelible mark on the Premier League and on English football as a whole.
Since moving to Arsenal from Japanese side Nagoya Grampus Eight in 1996, the Frenchman has led the club to three Premier League titles, seven FA cups and one Champions League final.
READ MORE: Arsene Wenger has message for next Arsenal manager in final press conference
He won two doubles and famously predicted his side would go an entire season unbeaten.
With the likes of Patrick Vieira, Thierry Henry, Robert Pires and Dennis Bergkamp, his prophecy came true in May 2004 when he led his side to 26 wins and 12 draws.
It was fitting that Wenger received the famous gold Premier League trophy in his final home against Burnley last weekend.
Over the course of his time at north London – there has been plenty of incidents throughout matches leading to the Frenchman saying:
"I did not see it".
Of course he probably did – but this is one of the most identifiable quotes synonymous with Arsene Wenger during his 22 years at Arsenal.
Here are the top 22 Arsene Wenger quotes below during his tenure at north London, courtesy of Arseblog, ITV and the official Arsenal website.
22 of the best Arsene Wenger quotes
1) "Everyone thinks they have the prettiest wife at home." – Wenger responds to Sir Alex Ferguson's claim that Manchester United had been the best side in the Premier League that season despite the Gunners winning the double in 2002 – which was said to have infuriated the former Utd manager.
2) "He's out of order, disconnected with reality and disrespectful. When you give success to stupid people, it makes them more stupid sometimes and not more intelligent." – Wenger's fiery response to being called a voyeur by Chelsea manager Jose Mourinho.
3) "We didn't think he would play on Sunday because he was suspended – that makes me think he has all the qualities to join Arsenal." – Wenger on the arrival of signing Jose Antonio Reyes from Sevilla in January 2004.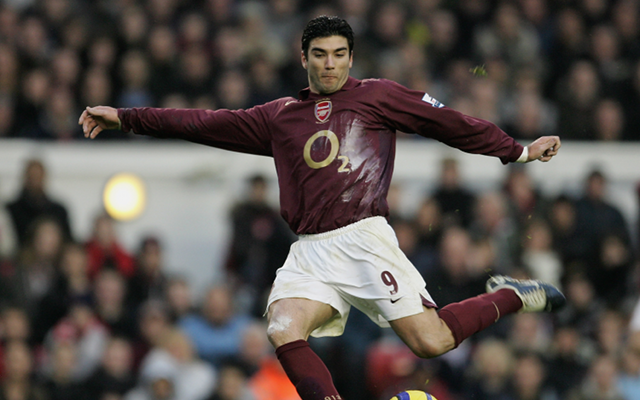 4) "I tried to watch the Tottenham match on television in my hotel yesterday, but I fell asleep." – This went down well with the Arsenal faithful.
5) "I think in England you eat too much sugar and meat and not enough vegetables." – And so the dietary revolution changed in English football.
6) "A football team is a like a beautiful woman, when you do not tell her, she forgets she is beautiful." – Another famous 'Wengerism'.
7) "We do not buy superstars. We make them." – Wenger speaking about blooding young players and giving them their big break.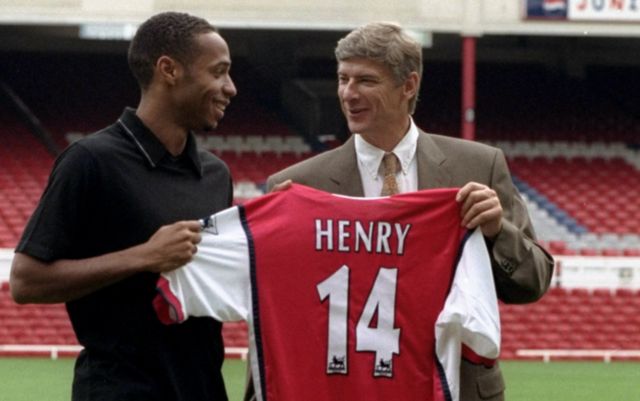 8) "I am not scared to spend money. If you go out with me one night, you will understand that."- Wenger answering critics of his prudentiality in the transfer market.
9) "Sometimes I see it (a foul by an Arsenal player), but I say that I didn't see it to protect the players and because I could not find any rational explanation for what they did." – Wenger elaborating on why he 'misses' certain incidents.
10) "He made the impossible, possible." – Lionel Messi after the Barcelona superstar scored four during a 2010 Champions League fixture mauling at the Camp Nou.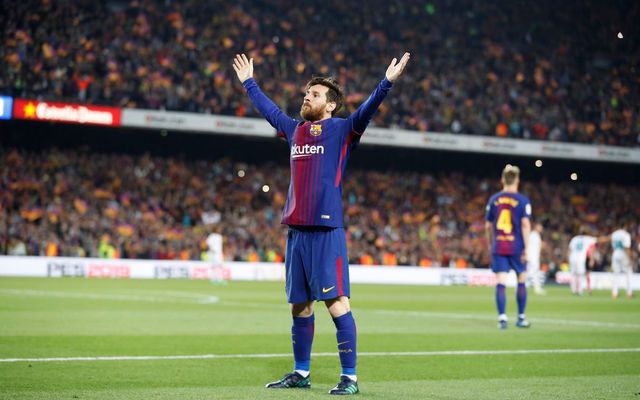 11) "I don't look at the passport of people, I look at their quality and their attitude." – On his critics questioning his tendency to overlook English players.
12) "What is unbelievable is that, I am in a position where people reproach me for making a profit. The people who lose money – nobody says a word. Reproach the people who lose money. I do business by managing in a safe way and a healthy way, and on top of that you reproach me for making money. It looks like we are in a business where the desired quality is to lose money." – Wenger defending Arsenal's self-sustaining financial model.
13) "I had the feeling of assisting… at my funeral. People speak about how you were, it is a little bit interesting. I don't need to die anymore, I know what it is. I must say I would like to thank everybody who has been absolutely nice to me. I got more praise than I deserve and more criticism than I deserve, it has been difficult but also fantastic." – Wenger exhibiting his trademark wit after Arsenal's 4-1 win against West Ham, which was the first game after he announced he would be leaving the club.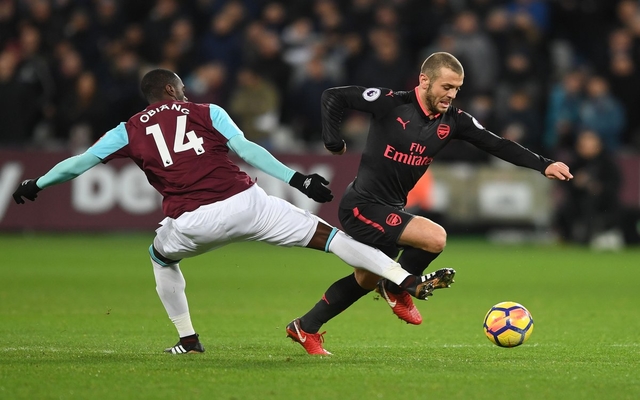 14) "If you eat caviar every day it's difficult to return to sausages." – The Frenchman, responds to the Arsenal faithful booing a draw against Middlesbrough in 1998, in classic Wenger fashion.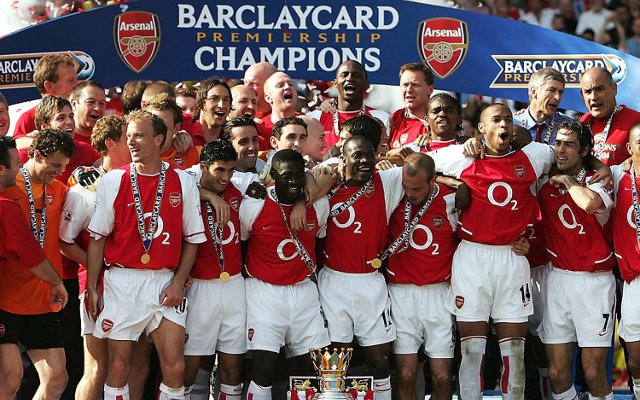 15) "To remain unbeaten in a championship like the English championship now is really unbelievable. I want to win the Champions League but, really, this is more important. It is something amazing, something special. How can you do it?" – Even though the Champions League eluded him – the Invincibles team will go down as arguably his finest piece of work for the club.
16) "I realised when I joined Arsenal that the back four were all university graduates in the art of defending and Tony Adams was the doctor of defence." – It's fair to say, Wenger was thankful for inheriting the famous back five.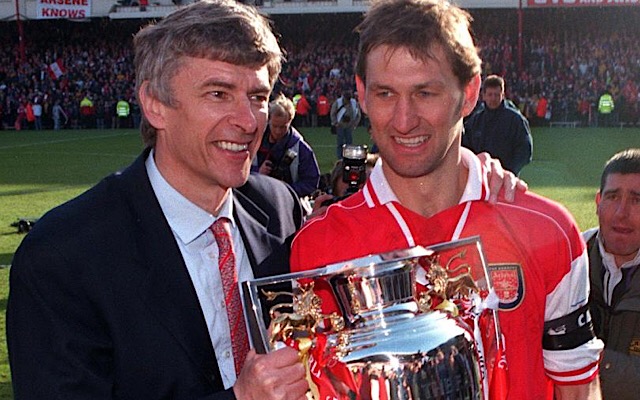 17) "When people say 'Arsenal didn't fancy it', what didn't they fancy? Getting tackled from behind?" – Wenger on Stoke City. He will probably not miss another trip to The Britannia Stadium…
18) "Have Tottenham closed the gap on Arsenal? Last time I checked they were still 4 miles and 11 titles away." – Another Arsene classic – who finish above his north London rivals for his first 20 seasons.
19) "Ferguson does what he wants and you [the press] are all down at his feet. He doesn't interest me and doesn't matter to me at all. I will never answer to any provocation from him any more." – After Arsenal lost their unbeaten streak to Manchester Utd at the 'Battle of the buffet'.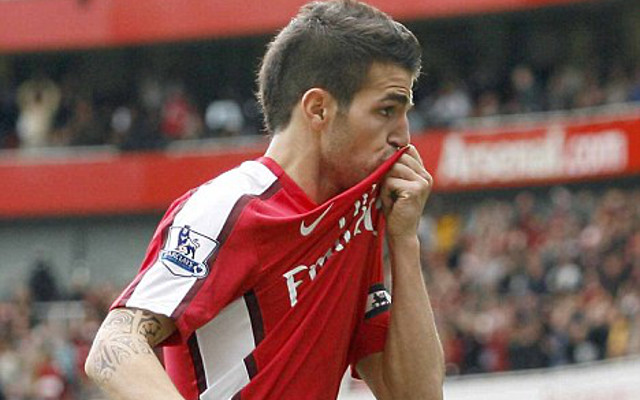 20) "Maybe we'll have a good surprise for you." – Wenger smiling before the club announce record signing of Mesut Ozil that would signal a new financial dawn at the club.
21) "We lack a little sharpness in the final third. We played with the handbrake on" – Another classic that's often heard in Wenger's post-match press conference and interviews.
22) "To all the Arsenal lovers take care of the values of the club. My love and support for ever" – Wenger on the precious Arsenal values he hopes his successor and fans will forever uphold.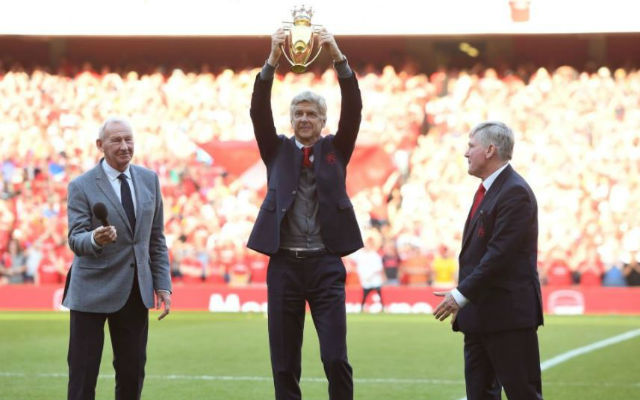 Merci pour tout, Le Professeur.