The Premier League season draws to a close on Sunday after months of entertainment, drama and tears, as we take a closer look at what we can expect on the final day of the campaign.
SEE MORE: Pep Guardiola eyes £160m trio as part of plan to bolster Man City squad
1) TEARS STREAMING IN THE STANDS_ Most tears have been shed already given that Stoke and West Brom are already down and, barring an avalanche of goals, Swansea, are sure to join them after prematurely switching off the engines during their run-in. The Welsh club started going backwards ever since Jose Mourinho suggested his compatriot Carlos Carvalhal would "keep Swansea in the Premier League and he will be the manager of the season because he did that."
2) THE PREMIER SONS AND DAUGHTERS PARADE: Last day home matches are an excuse to get the little ones and WAGS in the shot, although judging by Chelsea's struggles on Wednesday, the players couldn't get off the pitch quick enough. Home day send offs can really go horribly wrong. Anybody remember Steven Gerrard's farewell with daughters in tow? A 3-1 hammering by Crystal Palace was his last memory of Anfield as Brendan Rodgers began to completely lose it. It's enough to make you cry. But we've already done that in number 1…
3) SUPER SUNDAY WITHOUT THE TENSION: Okay, so there's the remote possibility of Brighton beating Liverpool and Chelsea snatching the fourth Champions League spot with a win at Newcastle. Apart from that, Super Sunday looks like a B movie. Mo Salah has a three-goal cushion over Harry Kane for the Golden Boot and will want to stop the mini rot that has set in after three scoreless performances. Real Madrid just beat Celta Vigo 6-0. Liverpool might want to use this game to send out a similar warning shot.
4) ARSENE WENGER'S LONG GOODBYE: Phew. This is going on a bit now. There's more than a touch of apathy about Arsene's departure, even from the kick-off of its announcement.  His speech was delivered at the Emirates last week so this latest goodbye would be peak Arsene/Arsenal if Huddersfield become the team to ensure the Gunners finish on nul points in League away games this year. How apt that the Eurovision was on this weekend.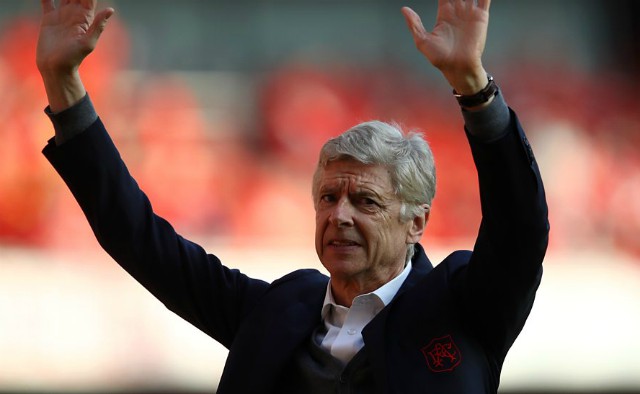 5) 100 POINTS FOR CITY? Having scored well over 100 goals in the League, all that is left for City to achieve is to rack up the 100 points, a phenomenal feat given that constitutes only 14 dropped in one season. Think about that for a minute. Pep's boys will fancy their chances at a serene Southampton, who have surely staved off relegation.
6) NO BREXIT FOR BURNLEY: Burnley will finally achieve their European dream with a celebration against Bournemouth no matter what the result. Think of the culture shock of Tony Pulis's Stoke lining up against Valencia. Having said that, Sean Dyche's team have a lot more style than Tony's army back in 2012. A last 32 place is well within their grasp and Europe's second tier of royalty will not enjoy being peppered by the rugged Clarets..
7) ANTONIO STILL DOESN'T SHAVE: A year is a long time as Chelsea boss. Antonio Conte used to present as a smart, well-oiled machine in his first title-winning year. On Sunday, he will carry on his recent preferred look of bedraggled, unshaven coach about to head for the exit, resigned to his fate, even if FA Cup victory follows the next weekend. Mind you, he's got a week to smarten up for the Royal Wedding.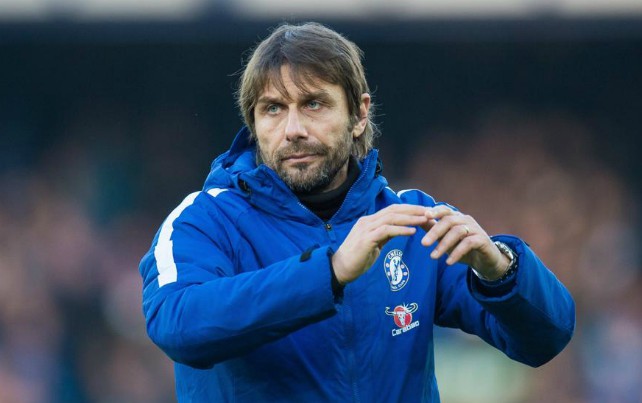 8) LAST LEAGUE SHOW FOR ENGLAND HOPEFULS: With the talk of Gareth Southgate's final squad announcement due on 16 May, Sunday represents the last chance for fringe and 50/50 players to put their best foot (Or head) forward. No, that doesn't mean Andy Carroll or Peter Crouch. Trent Alexander-Arnold might be one to look out for at Anfield. Will Jack Wilshere get another chance to show what magic ingredient he forgot to put into his Icelandic pot pourri in 2016?
9) A SENSE OF LOST WEEKENDS: Here comes that feeling. No more domestic football for three whole months. Yes, there is a little matter of a World Cup, but the emptiness of slagging off your own team or singing their praises is an addiction that does not take too kindly to a sudden stoppage. It's time to put those emotions to better use. Live a little. Watch Russia 2018 without the pressure of having to care…
10) RAFA'S FINAL HOMECOMING? Rafa Benitez is hoping he can arrest a slump of four consecutive League defeats with victory over Chelsea at St James's Park. That would be the perfect season sign-off for a team that has been expertly navigated but underfunded. Mike Ashley won a high court battle over a 15 million "pub" deal before the beginning of the season. He's going to have to find much more than that to keep Rafa, the people's manager…