Chelsea winger Willian has appeared to aim a pretty clear dig at his manager Antonio Conte in an FA Cup celebration photo on Instagram.
The Brazilian didn't start yesterday's final win over Manchester United at Wembley, and it's been a generally frustrating season at Stamford Bridge overall.
MORE: Chelsea superstar lashes out at boss Conte despite FA Cup victory vs Manchester United
Chelsea may have ended the year with silverware, but were poor in the bigger competitions of the Premier League and Champions League, finishing fifth in the table and being knocked out of Europe in the last-16 stage.
There also appears to have been tension between Conte and the club for much of the season, with the Italian often indicating in press conferences that he's not been happy with the state of his squad.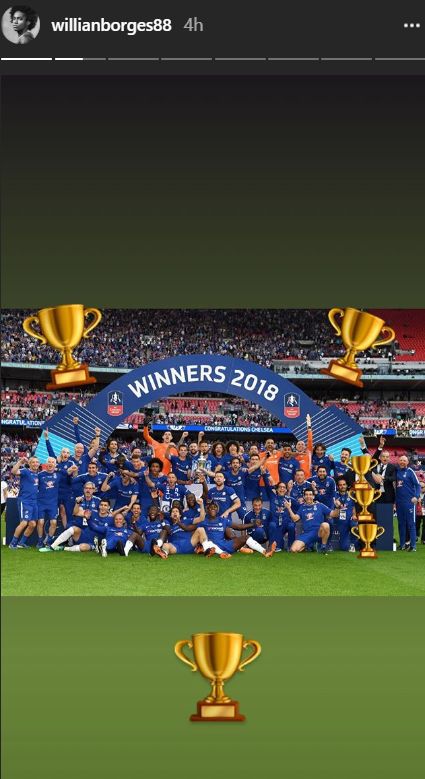 The Sun have recently linked Chelsea with an interest in replacing Conte with Tottenham manager Mauricio Pochettino, and other names have cropped up as well, such as Luis Enrique and Maurizio Sarri in the Telegraph.
While it remains to be seen what will happen with the manager's position at Chelsea this summer, Willian has majorly hinted that he's not a fan.
The 29-year-old somewhat cheekily cropped Conte out of the celebration picture posted above, putting trophy emojis over him instead.