Manchester United midfielder Paul Pogba would not rule out a transfer away from the club as he discussed a number of things including his relationship with manager Jose Mourinho in an interview in France.
Pogba has endured a tough second season with United after all the excitement of his arrival from Juventus last year, looking somewhat out of place and uncomfortable with his role in the team.
MORE: 'Welcome to Manchester United' – fans convinced £80m transfer has moved a step closer tonight
The France international also seemed to have a number of run-ins with Mourinho after being left out of the starting line up for some important matches.
More recently, Pogba got back into the side and he feels he learned a lot from his time on the bench, though he concedes he and Mourinho are not the closest of friends.
The 25-year-old doesn't necessarily feel this matters, but he didn't sound 100% committed to the club as he failed to completely rule out a departure, despite saying that for now no move was on the cards for him.
'He [Mourinho] put me on the bench, I answered on the pitch, I give my maximum every time,' Pogba told Canal Plus, as translated by the Metro.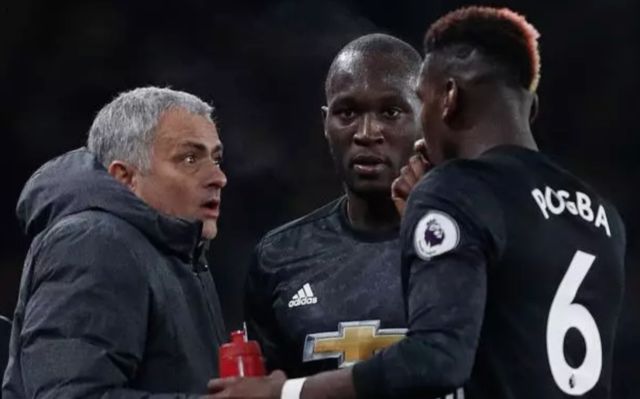 'These are times when I wasn't playing. I was on the bench. Much has been spoken about. People thought it was wrong but a coach and player don't have to be best friends.
'One is not forced to go to the restaurant together. I had some problems, it's [a] mental [problem].. It made me grow in leadership. I had the armband with Mourinho, it was the first time in a club. It's important to me, it makes me grow up to be as a leader in the France team.
'Stay at United? You're never sure of anything. Contractually, it's on, yes.'
The Daily Record are among the sources to speculate on Pogba's future, claiming his agent Mino Raiola has offered him to PSG.