A huge Champions League club are showing considerable interest in an Arsenal star after being linked with him this weekend. 
READ ALSO: Former Arsenal captain expresses concern at potential managerial appointment
PSG are keen on Arsenal star Jack Wilshere amid reports this weekend that he has been offered to the Ligue 1 champions.
The Sun reported just yesterday that Wilshere had been offered to PSG by his agent with Arsenal reluctant to match Wilshere's considerable wage demands.
The report suggested that the Gunners are reluctant to continue Wilshere's £110k-a-week deal and would prefer to see the English midfielder take a pay cut to £90k-a-week if he is to remain at the Emirates.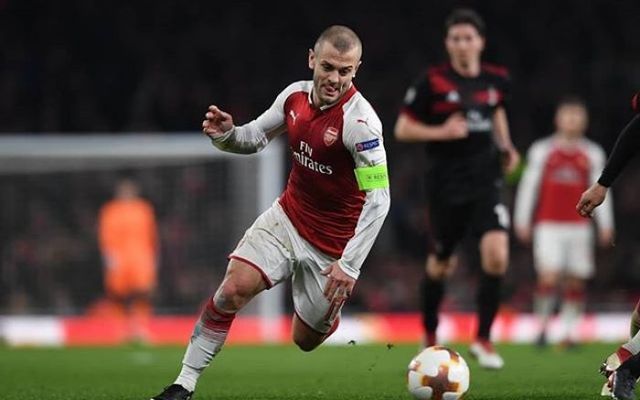 Wilshere's agent therefore has taken it upon himself to offer the England star's services elsewhere in an attempt to find a club that will match Wilshere's original wage demands. The most prominent of these clubs is French champions PSG.
CalcioMercato have further cited a report from French outlet L'Équipe this weekend which states that the French side are keen on the Arsenal midfielder with no mention of PSG being deterred by Wilshere's extortionate wage demands.
The report suggests that new PSG boss Thomas Tuchel is likely to view Wilshere in a favourable light and could be keen to make the Arsenal man one his first few signings at PSG.