A Manchester United ace has deleted his Instagram following FA Cup defeat to Chelsea, and it's not who you would expect it to be.
WATCH: Video: Manchester United fans suggest Mourinho should trigger £35m buyback clause as star scores sensational hat-trick
Jose Mourinho has deleted his Instagram with the Manchester United boss apparently unable to deal with abuse following defeat vs Chelsea.
Oh, Jose. The self-proclaimed special one has enough – of Instagram, not managing Manchester United, yet.
It appears that the Portuguese boss was unable to deal with the criticism and abuse that came his way following FA Cup final defeat to Chelsea at Wembley yesterday.
Antonio Conte orchestrated a 1-0 victory over Mourinho's men thanks to an Eden Hazard penalty on the 22nd minute after the Belgian had been fouled by Phil Jones inside the United box.
It would appear that Mourinho then inevitably revived pelters on his Instagram account following the defeat and the United boss responded by simply deleting his account.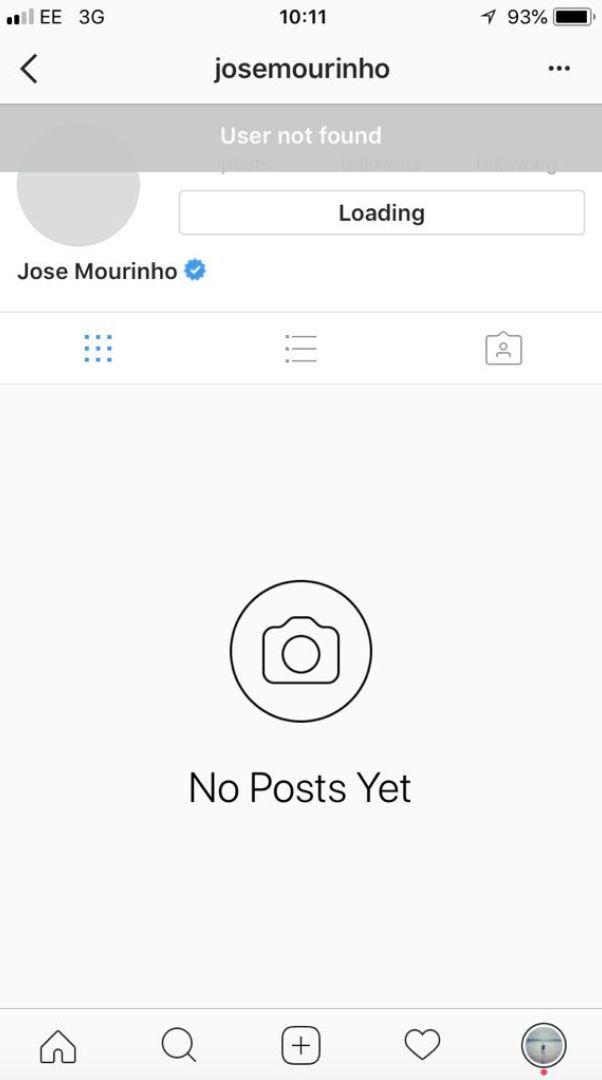 It isn't the first time that Mourinho has turned his back on a burning house, the fashion in which he left Chelsea certainly springs to mind as a similar tone.
Given the petulant nature of Mourinho it is no surprise that he has reacted to yesterday's loss in a style reminiscent of a 15-year-old girl following lunch-time relationship drama.
Fans took to social media this morning to suggest that the United boss simply could not handle the abuse that was coming his way following yesterday's loss.
I see so many Man united fans abused jose mourinho in his instagram ??

— ? (@fucksakeeee) May 20, 2018
His family are getting reams of abuse on social media. Sir Matt Busby told Sir Alex early on, dont read the papers. He'd tell the same to Jose now, plus social media.

— hey (@HailBaconn) May 20, 2018
Mourinho has deactivated his Instagram. I can only assume he's been getting pelters

— Kyle Quinn (@QuinnKyle182) May 20, 2018
José Mourinho's deleted his Instagram account, which I presume was due to abuse he was getting on his pictures from fans.

It's either going to wake him up or turn things toxic…

— Jordan Clarke (@FourFourJordan) May 20, 2018