There was brilliant news for Mohamed Salah and Egypt with the country's football federation saying Liverpool's talisman is expected to return in three weeks for the World Cup, according to Sky Sports.
The Liverpool forward hurt his shoulder playing against Real Madrid in the Champions League final after a challenge by Los Blancos' captain Sergio Ramos and he left the pitch in tears.
READ MORE: Video: Mo Salah asked about summer move to Real Madrid and if Ramos intentionally hurt him as Liverpool star lands at airport
Salah injury update
A statement by Egypt's football federation said, as per the Metro: "Egyptian Football Federation (HFA) president Hani Abu Reda met with the national team coach, accompanied by Dr. Mohamed Abul-Ela, today with the national team and Liverpool's Mohamed Salah in the Spanish city of Valencia on the sidelines of Salah's treatment and rehabilitation there, according to his medical team.
"The delegation of the national team briefed on the therapeutic program for the player who is walking well and aims to join them in the World Cup, as well as the determination and determination of the great player to catch up with his team-mates.
"For his part, Mohamed Abu El-Ela said the period of absence of Salah due to injury will not exceed three weeks."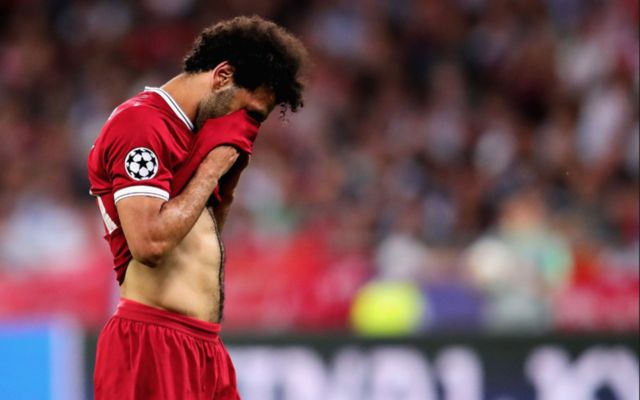 However, with the World Cup 2018 starting in just over two weeks, Salah could be short for Egypt's first game against Uruguay, however, as per the Metro, he should be fit to face Russia on June 19.
Salah has enjoyed a stellar season in his first full season in the Premier League and scored 44 goals in all competitions equalling Ruud van Nistelrooy's record tally of 44 goals in 2002/2003.
He also won the PFA Players' Player of the Year and FWA Player of the Year award for his remarkable campaign and his presence in Russia will be a welcome boost to his country.