Manchester City and Belgium star Kevin De Bruyne has defended teammate Raheem Sterling following criticism surrounding a tattoo of a M16 assault rifle on his right leg, according to Sky Sports. 
Both players starred for Manchester City this term when they helped the Manchester outfit to their third Premier League title; accumulating a record 100 points – a first in any English top flight history.
MORE: Pep Guardiola closing in on crucial €63m Man City signing, timeline touted for medical
However, they will face each other in a potential World Cup clash when Belgium and England face-off in the last game in Group G.
Sterling has been forced to defend himself following the controversy of his tattoo and De Bruyne could not understand why he is continually criticised and spoke glowingly about the England international's character.
"Raheem is an unbelievable player," said De Bruyne, as per the report from Sky Sports.
"When he plays for England I don't know what happens but there is always criticism about Raheem and I don't know why.
"He's a very good guy, he's one of my guys and we've been together since day one. We have a good chemistry, we play well together and he's only 23.
"I don't know many guys that can show that capability of playing at that age in the Premier League."
As per another report from Sky, Sterling said in an Instagram post that the tattoo was a tribute to his late father who died after being shot when Sterling was two-years-old.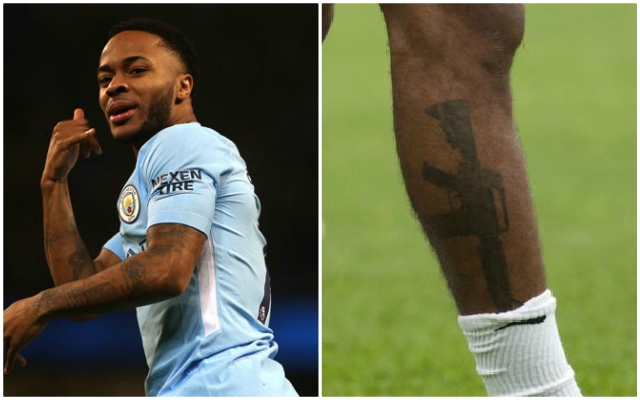 Sterling said: "When I was 2 my father died from being gunned down to death I made a promise to myself I would never touch a gun in my lifetime, I shoot with my right foot so it has a deeper meaning N still unfinished."
He is currently preparing with the England team ahead of their international friendly against Costa Rica tomorrow and last week Southgate backed the player's character and said he perceives tattoos as an expression of individualism.
"Raheem is a very strong character. He is focused on his football. I've had a good, deep conversation with him just to see how we was with everything," said Southgate.
"He knows he's got our support. He understands how some people have perceived the tattoo. In my view a tattoo is like any work of art – it is a very individual meaning, the intent is all with the individual and person."