Manchester City midfielder Yaya Toure has been the subject of a slightly bizarre transfer offer from his agent to top Premier League clubs this summer.
The Ivory Coast star is leaving City at the end of his contract and looks a potentially exciting signing on a free transfer despite his age and recent lack of playing time.
MORE: Man City have £50M bid for Barcelona target turned away by Italian giants Juventus
Toure, 35, could carry on playing at this high level despite looking past his peak for some time, and his agent Dimitri Seluk appears to have more or less offered his client to big six sides on the cheap.
Clearly naming Arsenal, Manchester United, Liverpool, Chelsea and Tottenham as clubs Toure could do a job for, Seluk says he'd be willing to carry on playing for just £1 a week, plus bonuses.
'At a time when big sums are being paid, I officially declare that Yaya is ready to move as a free agent to any English club in the top six with a salary of £1 pound a week. But with a bonus system based on certain successes,' Seluk is quoted in the Daily Mirror.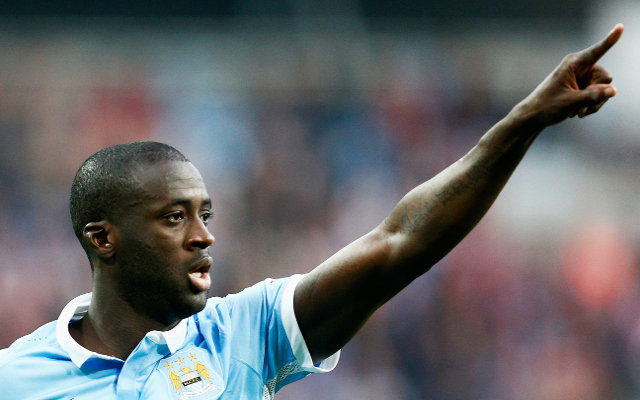 'To prove and show the fans of Manchester City that Yaya is not finished with football. He is full of energy and wants to play this season in England.
'I believe that a player like Yaya would not harm Arsenal, Chelsea, Manchester United, Tottenham and Liverpool. Yaya – the winner. And never before has a top footballer with leadership qualities harmed any club, especially when it is not necessary to pay for it.'
How could clubs turn that kind of bargain down? Arsenal and Chelsea in particular look in need of new additions in the middle of the park after a flurry of poor recent purchases in that area, with the Gunners relying on below-par names like Granit Xhaka and Mohamed Elneny, while Chelsea made the mistake of selling Nemanja Matic and replacing him with Tiemoue Bakayoko and Danny Drinkwater.