Liverpool fans are slightly panicked about the Nabil Fekir transfer situation as Lyon deny a deal is in place for the player to move to Anfield this summer.
Despite this, the Guardian report that Fekir is still expected to seal his £53million transfer to the Reds, and that it could all be finalised at some point today.
MORE: Liverpool and Real Madrid in transfer battle over three players, including Chelsea star
The France international would be an exciting addition to Jurgen Klopp's side as they look to put together a team capable of going a step further than last season.
Having reached the final of the Champions League, only to lose to Real Madrid, Liverpool showed real potential if they can add more depth to their squad, as well as world class quality in more areas of the pitch.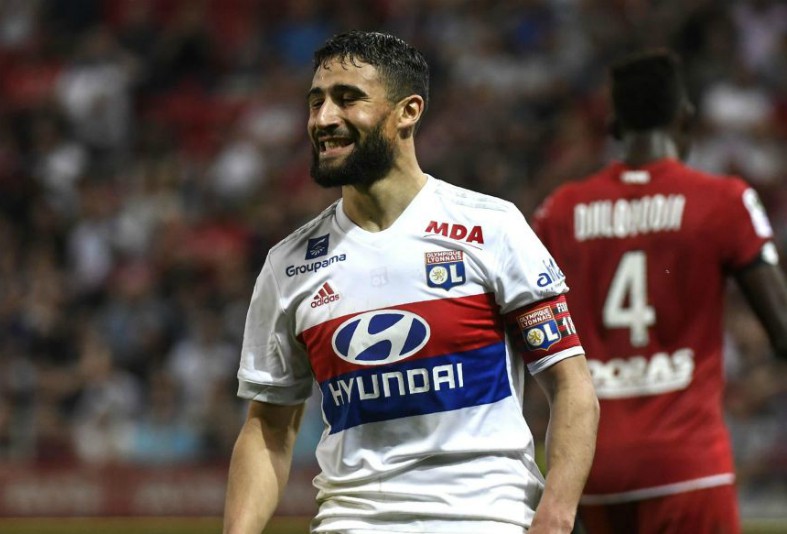 Signings such as Fabinho should help that, as would Fekir, but fans are worried this latest saga is similar to that of Virgil van Dijk, who ended up joining the club in January, though it look longer than initially expected due to Southampton's anger over how they approached the deal.
As reported by BBC Sport, Liverpool temporarily ended their interest in the Dutchman and even apologised to Southampton, so fans won't want to see a repeat here following a tweeted statement from Lyon…
Les informations sur le transfert de Nabil Fekir sont fausses.

L'Olympique Lyonnais dément catégoriquement les fausses informations diffusées par de nombreux médias au sujet du transfert de Nabil Fekir au club de Liverpool. pic.twitter.com/3Qa6zekRFo

— Olympique Lyonnais (@OL) June 8, 2018
We knew that when the media release transfer news too early it can mess it up like the Van Dijk deal. Hopefully we don't have the same situation now with Fekir #lfc

— Luke S (@Luke_A_Smith) June 8, 2018
Virgil van dijk all over again??? #lfc fekir https://t.co/KSEAQSk8ud

— manlike?? (@bradley_10xo) June 8, 2018
Lyon deny the Fekir rumours after reports said he could sign for Liverpool this weekend. Could be another Van Dijk saga… https://t.co/ptLvYph7YK

— David Kappel (@kappilinho) June 8, 2018
Don't say we've Van Dijk'd Fekir. See you in January pal

— Jimi (@KlippityKlopp12) June 8, 2018
Another Van Dijk on the cards here https://t.co/5wlEJeC8xf

— James Truesdale (@JTruey) June 8, 2018
Oh God have we done another Van Dijk. Please God no https://t.co/SgvjEvgVtO

— Joe Topping (@Topping_LFC) June 8, 2018