Manchester United starlet Marcus Rashford was in inspired form for England last night as they beat Costa Rica in a World Cup warm-up friendly match.
The 20-year-old scored a beauty and generally impressed for Gareth Southgate's side, looking somewhat freer than he has done for some time playing in a United shirt.
MORE: Club chief confirms Manchester United transfer approach over €30million attacker
Unsurprisingly, many fans have taken this as an opportunity to blame Red Devils boss Jose Mourinho for stifling his talent as they believe Rashford will now look a far better player playing with freedom for England.
Of course, it's a little too early to say as the Three Lions face much sterner tests ahead once the World Cup really gets going.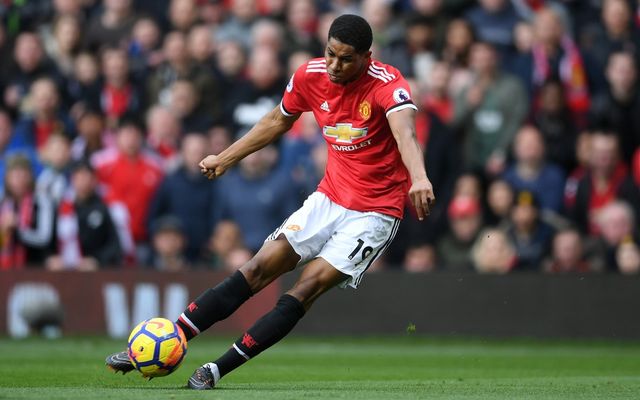 Still, the signs are promising from Rashford despite a disappointing second half of the season at club level, where he'd become less of a regular following Alexis Sanchez's arrival from Arsenal during the January transfer window.
Should Mourinho accept some level of blame for failing to get Rashford to this level? Here's what fans on Twitter make of it all…
Three things i noticed about last nights game.
1)England need to bin Wembley for good.
2)Rashford needs to get away from Mourinho's tactics.
3)Maybe England are not as bad as many of us thought.

— gareth ondrak (C) (@HackneyWolves) June 8, 2018
Mourinho is such a horrible manager. Imagine what Klopp would do with Rashford. Kid's so, so wasted at United. Don't mind saying he's got the potential to be world-class.

— Empire of the Kop (@empireofthekop) June 7, 2018
Think Rashford has to leave united unless Mourinho moves on. Needs to be playing at a fast paced front line

— Robert Dilkes (@RobertDilkes95) June 8, 2018
Watch how in the #WorldCup2018 you'll see a completely different Rashford and Pogba because Mourinho ain't there… 100%

— Kammy (@KayyHuss) June 8, 2018
When you have a manager who gives Rashford freedom to express himself he flourishes unlike Mourinho who makes him regimented.

— Phil (@philobbas) June 8, 2018
Can't believe Mourinho isn't getting the best out of Marcus Rashford ?

— Kuda (@justkuda) June 8, 2018
Can Mourinho please play a little 4-4-2 or 4-4-1-1 with Rashford being one of the strikers; the boy is a finisher ? https://t.co/oAQP7DGeFK

— ?????"Hunger For More"????? (@th3villag3pOp3) June 8, 2018
You can see a whole different kind of play when Man United's players are not playing under Mourinho. Marcus Rashford Paul Pogba etc ….

— Megat Aliff (@MegatAliff) June 8, 2018