Arsenal legend Ray Parlour seems to be behind the idea of his old club sealing the transfer of Manchester United midfielder Marouane Fellaini.
The Belgium international is nearing the end of his contract at Old Trafford and has recently been linked with a possible move to Arsenal by Foot365, as translated by the Sun.
MORE: Club chief confirms Manchester United transfer approach over €30million attacker
While it looks a relatively low-risk move considering Fellaini would be available on a free transfer, one imagines there won't be too many Arsenal fans jumping up and down at the prospect of this particular signing.
Fellaini was never truly a regular starter for United and has a fairly limited skill set, even if he is good at what he does with his height, physical presence and aggressive playing style.
Parlour feels, however, that he's a perfect Plan B type of player and could do a job for the Gunners as they look to rebuild under new manager Unai Emery this summer.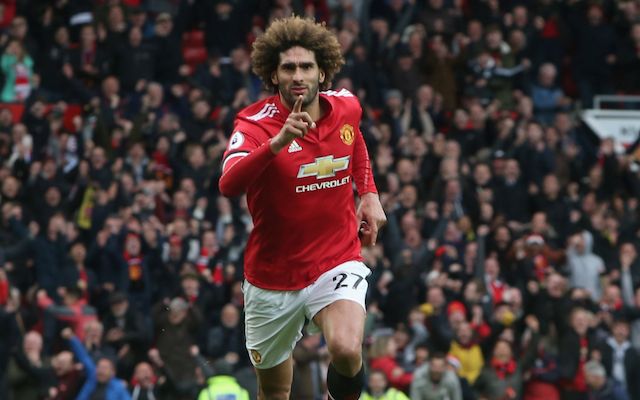 'When people are on free transfers, he's something different. Even if he didn't start, he can bring him off the bench,' Parlour is quoted in the Daily Star.
'If you're chasing a goal, you might have to play a different style of football and go a little bit more direct. He's perfect for that.
'I'm sure Arsenal players will be looking at it and thinking they'll be linked with a few players, but it's who comes through the door.
'Whether Fellaini will remains to be seen. It's another player that would be a decent signing.'