Liverpool have been warned about some of Nabil Fekir's weaknesses as he continues to be strongly linked with a transfer to Anfield.
It remains to be seen if the Fekir deal will actually go through as the Guardian suggest it's in some doubt after concerns when he took a medical with the Reds.
MORE: Liverpool keen on €100million-plus-player transfer deal with Champions League giants
Still, the France international has long been linked with Liverpool and only yesterday the Guardian claimed the move should still happen despite Lyon's statement involving the deal.
As well as that, the Liverpool Echo have spoken to Goal's Robin Bairner about the player's strengths and weaknesses to give Liverpool fans an idea of what to expect of their potential new signing.
While Bairner talked up Fekir as a big talent who is highly thought of in France, it has also been suggested the 24-year-old could have some struggles with adapting to the Premier League.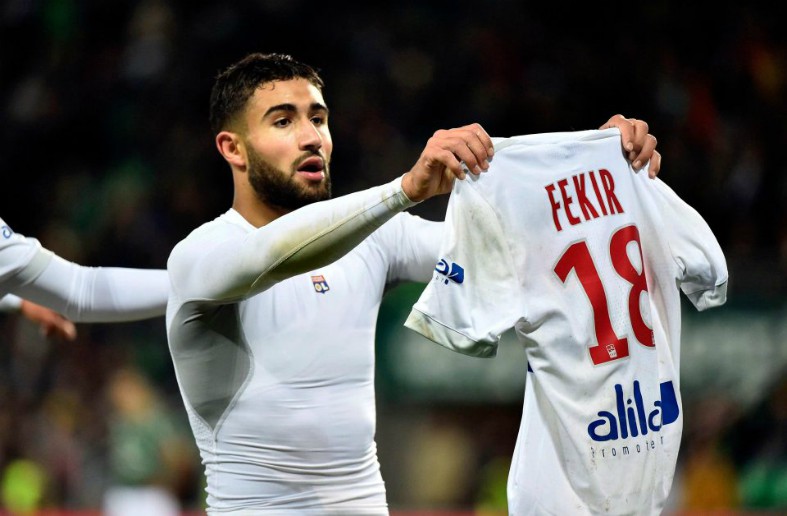 This, says Bairner, is because of his temper problems, lack of physical strength and a tendency to go down a little too easily, which he feels defences in England could take advantage of.
'His fiery attitude can be one in terms of picking up bookings. He is capable of losing it a little bit so that might be something teams in England try to play on a little bit, particularly in his early days,' Bairner told the Echo.
'It will also be interesting in terms of his strength. He does relatively well for France, but we saw in the recent friendly that he could be a little bit stronger on the ball.
'There is also a feeling that he can go down a little easily. So it will be interesting to see how he copes with the English style of refereeing and defending.'