Liverpool star Mo Salah has hit back at Real Madrid captain Sergio Ramos following comments from the Spanish international suggesting that Salah was 'fine' following the Champions League final. 
MORE: Real Madrid eyeing up swoop for €120M world class forward as alternative to Liverpool's Mohamed Salah
Mohamed Salah of course exited last month's Champions League final in tears following a 'tussle' with Sergio Ramos in the first half in which the Spaniard had appeared to have dislocated Salah's shoulder. Outrage from football fans from across the globe followed with Ramos the subject of countless amounts of online abuse for his antics.
The Real Madrid captain however hit back at his critics this week with his latest comments. The Spanish outlet AS have reported comments from the Real captain in which he suggested that Salah was "fine" following the incident and then went on to remark that the incident had "been blown out of all proportion."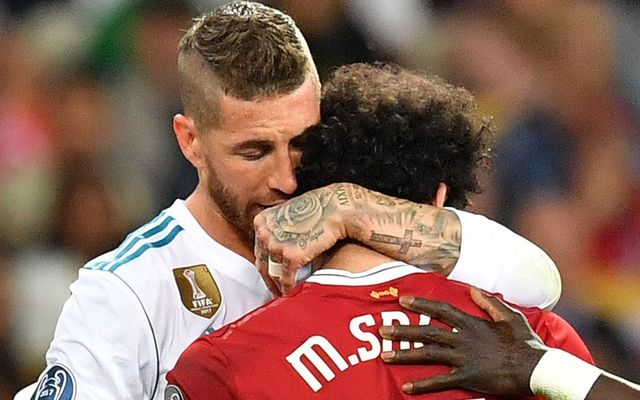 While Ramos made an effort to calm the outrage directed towards himself and the incident that took place in Kiev, Mo Salah has done little to accept and agree with Ramos' comments.
The Egyptian has hit out at Ramos' comments by suggesting that his injured shoulder was far from 'fine' following Liverpool's 3-1 loss to Real Madrid last month.
Marca have reported that while Salah conceded that Ramos' comments were 'funny' that he "never told him it was 'fine.'"
It appears that the war between Salah and Ramos will continue and perhaps a World Cup semi-final between Egypt and Spain is the only way this battle of words can be settled.