West Ham striker Marko Arnautovic has sent a message to Manchester United over his future amid transfer rumours linking him with a switch to the Red Devils.
The Austria international has recently been linked as a surprise target for Jose Mourinho up front, with the Daily Mirror reporting West Ham want around £60million for their star player.
MORE: Good news, Manchester United: €60m Real Madrid transfer falls through due to Zinedine Zidane exit
It remains to be seen if United would consider paying quite that much for a player unlikely to be more than a backup at Old Trafford, and it also seems Arnautovic himself isn't planning on moving to Old Trafford.
The 29-year-old isn't exactly the kind of big game United fans will be craving, and scored just 11 goals last season, so this update is unlikely to upset too many people in the red half of Manchester.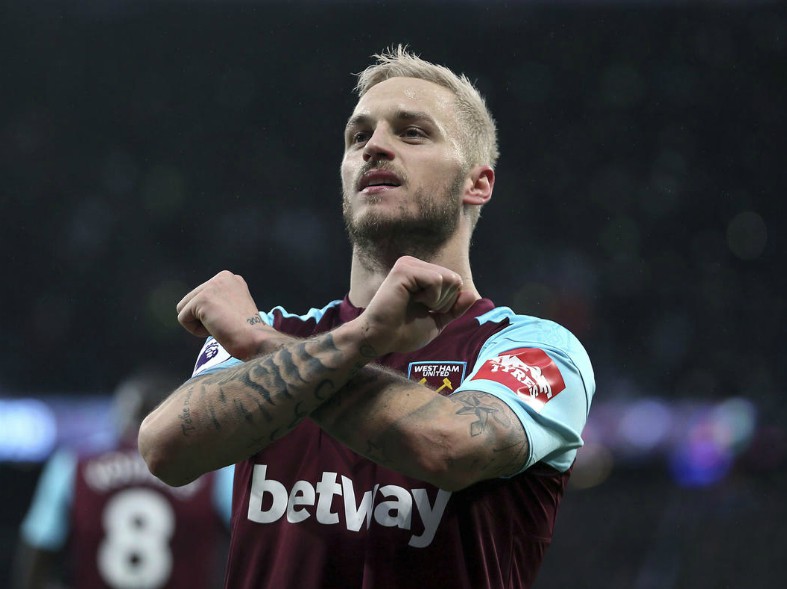 Still, speaking to Sky Sports, Arnautovic seemed to cool any talk of a transfer by saying he's settled with his current club, saying: 'I am happy with my job. Whatever happens will happen. I've not heard anything.
'Even three weeks ago I haven't heard anything. That's why I cannot say anything about it. The only thing that bothers me is that I am in good health and that I am able to play football.
'I have a contract at West Ham – that's all we have to talk about.'