A key Manchester United star's future looks to be in serious jeopardy following the star's latest comments. 
MORE: £195m Manchester United target closer to transfer as club plan signing to take his squad number
Manchester United defender Marcos Rojo's future looks to be in doubt with the Argentine ace admitting that he is scared of Jose Mourinho.
The comments from United's centre-back are certain to raise a few eyebrows and offer a revealing and damning illustration of the relationship that Jose Mourinho has with his players.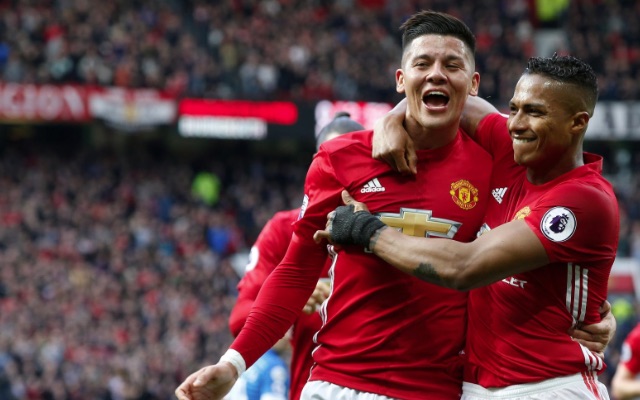 The Sun have reported comments from the Argentine defender in which Rojo suggests that his time at Old Trafford is looking bleak amid a concerning relationship with United boss Mourinho.
"But at the end of the season, with fear, I went to talk to him [Mourinho] and I tried to ask him what was going on."
"He told me there were several in situations similar to mine. And he was going to put the one in who was better." (Comments per the Sun)
Rojo's comments not only cast a question of uncertainty over his own career but also suggests that the United definer is just one of a number of stars who could see their time at Old Trafford coming to an end this summer.
Rojo signed for Man United in the summer of 2014 under Louis van Gaal following an impressive World Cup in Brazil in which Rojo helped Argentina reach the World Cup final.
Rojo signed for a fee of £16m and while he quickly established himself as one of United's most impressive defenders he has been plagued by ongoing injuries in the last four years. This is reflected by the Argentine making just nine appearances in the Premier League this season. (Fee per the BBC.)