Lazio midfielder Sergej Milinkovic-Savic has provided an update on his future amid speculation he's a transfer target for Manchester United.
The Serbia international has shone in Serie A in recent times and looks a player capable of making the step up to a bigger club in the near future.
MORE: Manchester United 'offered signing of €70million goal machine' in SHOCK move
United will hope he ends up at Old Trafford after talk that a deal may already be in place, with the Sun recently claiming an £80million transfer had been agreed.
Milinkovic-Savic remains a Lazio player for the time being, however, and now says he's fully focused on this summer's World Cup with Serbia.
Responding to questions over his future, the 23-year-old said he would decide on his future once the tournament came to a close, though it's not clear if he actually just means once his side's participation in it is over, which would likely come sooner.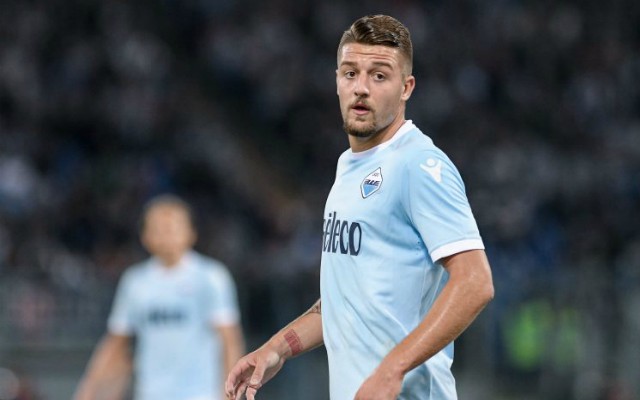 Still, the message for the time being for United is that they'll likely have to wait a little longer to seal a player who reportedly seems to be among their top targets, which makes sense given Michael Carrick's retirement and another potential midfield loss as Marouane Fellaini nears the end of his contract.
'I am trying to remain concentrated, even though every day I read something new about me,' Milinkovic-Savic is quoted in the Manchester Evening News.
'Obviously I feel pressure on me and know that I'll have to live with this situation throughout the World Cup.
'It's the same pressure when I play for Lazio, so I am accustomed to it.
'I will decide where to continue my career after the World Cup.'