Cristiano Ronaldo has been offered a colossal contract with his future looking in jeopardy at Real Madrid. 
MORE: Liverpool star Mo Salah attacks Sergio Ramos in latest exchange of words with the Real Madrid captain
Real Madrid have offered Cristiano Ronaldo a mega deal amid interest from PSG. Ronaldo's proposed new deal however is still not as big as Lionel Messi's at Barcelona.
The Sun have reported this evening that Real Madrid's Portuguese talisman has been offered a monumental new deal by the Champions League title winners and La Liga giants.
Ronaldo has reportedly been offered an eye-watering £550,000-a-week, which equates to £28.5m a year.
Despite this huge deal it still works out as considerably less than Ronaldo's arch-rival Lionel Messi who earns £6000,000-a-week at Barcelona, which calculates to an enormous £31.2m every year.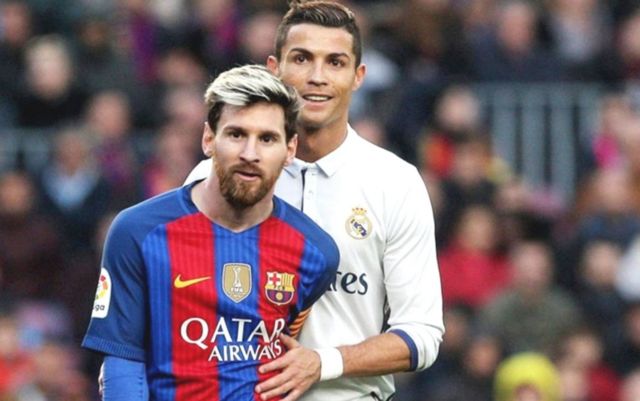 The previously mentioned report states that Real are looking to tempt Ronaldo into staying at the club amid interest from notable clubs such as PSG.
It is Manchester United however who have been linked with the most significant transfer interest for a sensational move for one of the greatest stars of modern football.
The Express reported just two days ago that Jose Mourinho and Manchester United are preparing an initial bid for the former United star who helped Sir Alex Ferguson clinch a Champions League title in 2008.
Ronaldo may have had his head turned by his former club but Real are certainly serious about keeping ahold of their star man.