The World Cup is getting underway this afternoon as host nation Russia take on Saudi Arabia in the first match of the biggest football competition in the world.
However, that does not mean the beautiful women of the World Cup must be ignored, with plenty of stunning Russian women making their way to the stadium and grabbing the attention of the World Cup photographers.
MORE: World Cup Golden Boot odds: Neymar, Messi or Ronaldo – who is the favourite to be crowned the World Cup top scorer?
Who can blame them, eh? While today's game might not be the most enticing match we'll see this summer, the female Russian fans could be among the finest of the eye candy on show in the crowd.
Here are just some of the images coming out ahead of kickoff today, with the actual football yet to take centre stage as supporters flock to cheer their team on as the excitement of being the host country builds.
We've put a few of the best of them together for you to enjoy if you don't particularly get taken in by Russia vs Saudi Arabia…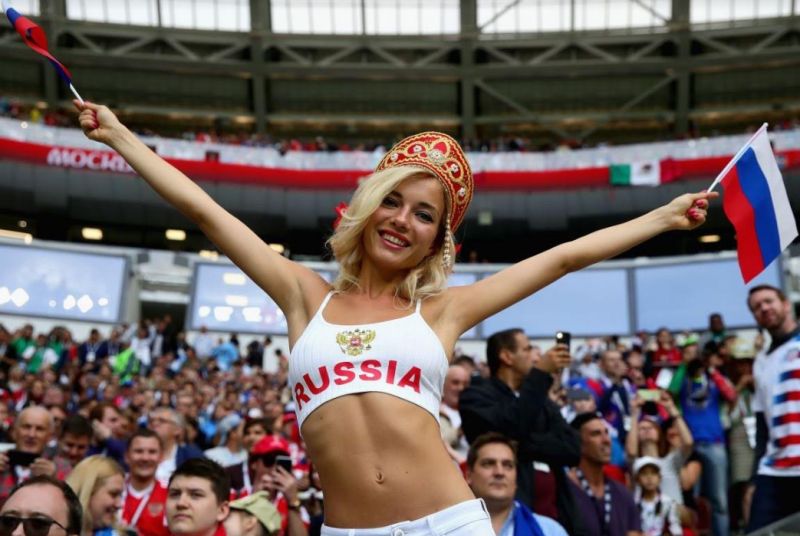 They're ready in Russia's Luzhniki stadium for ??v ??#Russia #WorldCup #RUS #SaudiArabia #KSA #WorldCup2018 pic.twitter.com/MyGNTa6j0h

— Yahoo Sport UK (@YahooSportUK) June 14, 2018