The first signs of frostiness between Gareth Southgate and the media reared up yesterday when the England manager suggested that the press need to work out whether they wish to help the team or not, after pictures of Steve Holland's tactical notes were published on Thursday.

Don't worry, Gareth. You could always throw their equipment in the water….
1) RONALDO TAKES THE MIC:  Having missed a penalty against Austria, accused Iceland of having a "small mentality" and not scored from a free kick in a zillion attempts, Ronaldo was under pressure to deliver in his nation's final group game against Hungary during Euro 2016. Against this backdrop, Diogo Torres of  Portuguese CMTV tried to conduct a live interview with the forward on the day of the match. "I asked Ronaldo if he was prepared for the match," Torres told BBC Sport. "He didn't answer. He grabbed my mic and threw it into the lake."
Perhaps this attack on media apparatus loosened CR7's inner turmoil as he struck twice against the Hungarians. Torres said: "We travelled to France on the same plane with the players and will fly back with them."  Hopefully, they kissed and made up with a bottle of port and the trophy on the way home…..
2) IBRA GIVES JOURNALIST DEATH STARE. PSG had just won Ligue 1 before kick-off against Rennes in 2014.  Ibrahimovic came on for the last 33 minutes of the 2-1 defeat, but as the players left the field to celebrate the Championship, Canal+ journalist Olivier Tallaron wasn't giving due care and attention to what lay beneath and bumped into Ibra's young son. Big mistake.
The Swede turned on his  Darth Vader mode, pushing the journalist back and clenching his fist in a way that surely made the man's soul turn to jelly. At least Tallaron got off lightly compared to the interviewer who suggested that the striker didn't get on with Edison Cavani. "You know football better than me?" Ibra huffed, before turning the screw: "Are you a journalist or a cameraman? Why are you holding the camera? It must be low budget." Good sense of humour, that man.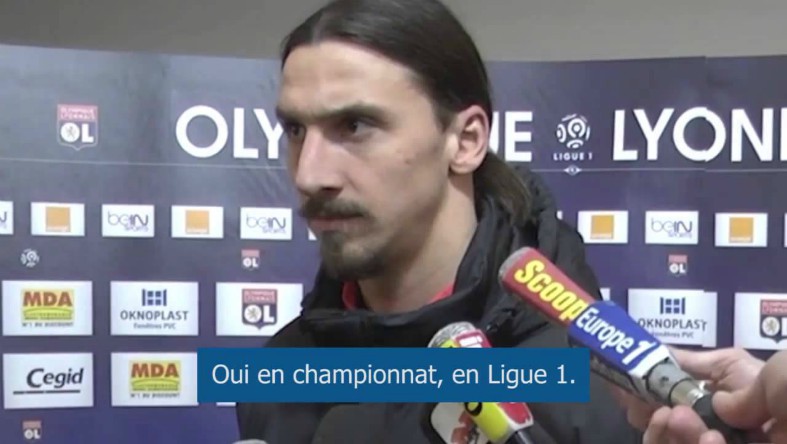 3) THOMAS MULLER WINS WORLD CUP, LOSES SENSE OF HUMOUR: Straight after defeating Argentina 1-0 in the World Cup final four years ago, a German journalist wasted no time in trying to get the wrong side of Thomas Muller.  She had already had her leg pulled by victorious members of the team for not speaking in Bavarian, but things got worse when she stuck a mic under moody Muller, reminding him that he was one behind James Rodriguez in the Golden Boot race. " The striker barked: "I don't care about that stupid bullshit! We are world champions! You can stick the Golden Boot up your arse!"  Muller walked off, leaving Bastian Schweinsteiger to finish the interview..
4) STEVEN GERRARD PUSHES THE PRESS AWAY AT THE PALACE  Liverpool legend courted the camera during his time at Anfield, giving it the full-on smacker after scoring in Liverpool's 4-1 demolition of Man United  at Old Trafford in 2009 and doing the infamous "No slip ups, we go again" team talk in full view after the emotional 3-2 win over Man City win in April 2014. However, when that year's title race got derailed at Crystal Palace after a 3-0 lead was lost in the last 15 minutes, Gerrard only wanted to push the focus away from a distraught Luis Suarez.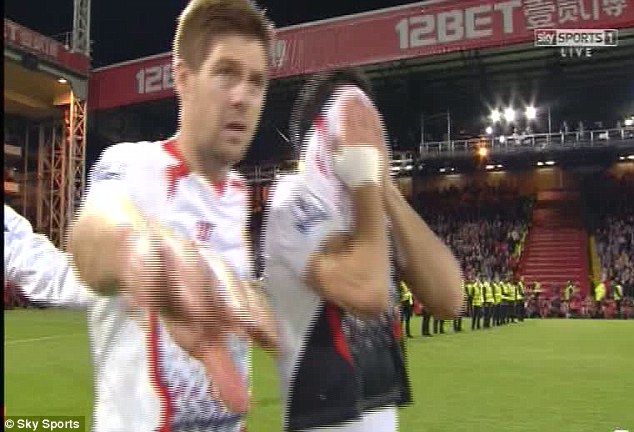 5) KEYLOR NAVAS SNIPER SHOT TAKES OUT BBC REPORTER: When BBC producer Simon Maybin snuck in to a Real Madrid training session for the documentary "Inside Real Madrid in 2017, goalkeeper Keylor Navas spotted him. The Costa Rican keeper took aim with his trusty goal kicking foot and scored a direct hit with a meaty punt that out Maybin's phone recording. The BBC joked that their man was "unharmed during the making of this video."
6) MICHAEL KEANE RUNS UP FIVE FIGURE MEDICINE BILL
Keane was training with the England squad in October ahead of the World Cup qualifier against Slovenia, when he accidentally launched a medicine ball into a pack of photographers. He shouted "heads" as if hitting an errant drive off the tee, but it was too late.
It hit one of the photographers, Olly Greenwood from AFP, dislodging his camera and smashing his lens worth £10,000. Keane, being a decent sort of bloke, went over and apologised. The FA footed the bill as a gesture of goodwill…..