Manchester United fans are absolutely livid with latest transfer news suggesting Marouane Fellaini will in fact perform a u-turn and stay at the club this summer.
The Belgium international is said to have told his team-mates he's set to agree a new deal, according to a latest report from the Guardian that looks to have persuaded United fans Jose Mourinho has to be sacked.
MORE: Manchester United star in stunning u-turn over transfer after revelation to team-mates
We'll find out soon enough if it's true Fellaini will actually stay, but it's fair to say the 30-year-old is not the most popular player at the club right now.
Many have long felt United should be aiming to have higher calibre figures on their books, with Fellaini little more than a squad player for most of his time in Manchester.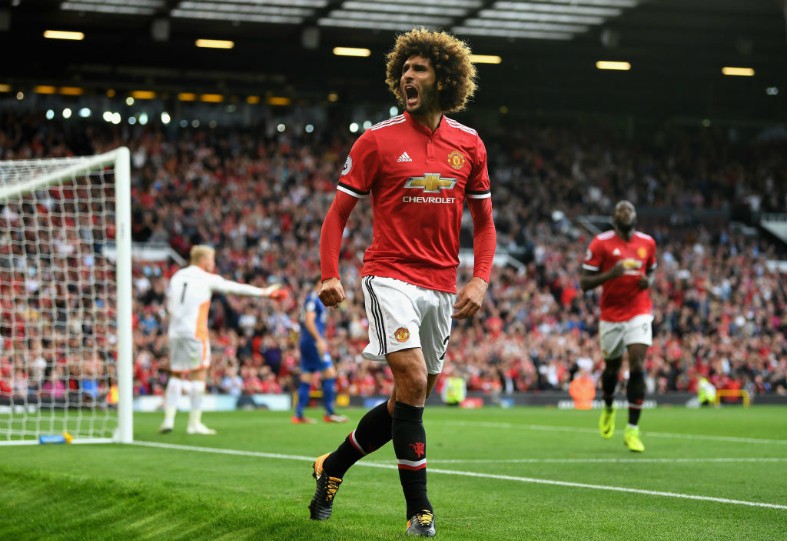 Mourinho endured a frustrating second season in charge of United as his side failed to win any silverware, and big improvements are surely needed to close the gap on Manchester City next term.
Quite how keeping someone like Fellaini fits into that is unclear, with United fans fuming as it looked like he'd been so close to leaving on a free transfer…
Fellaini to stay? Mourinho and United have literally begged him to stay. Should sack Mourinho and dissolve the club just for this. Absolutely no shame.

— Aman Mittal (@aman_mittal7) June 27, 2018
NOOOOOOOOO. KICKING OUT MARTIAL AND KEEPING FELLAINI??! WHAT IS YOU DOING MOURINHO https://t.co/20txaAbfU8

— Tamer (@TamerAhamed23) June 27, 2018
Sack Mourinho and Fellaini ffs!!!!!

— Sack Mourinho!!! (@Dhanveer5) June 27, 2018
Fact that Fellaini didn't get an offer from any other clubs and decided to comeback to sign for the club's inital offer should be indicator enough as to how good he is lol. Mourinho might as well go around with a "sack me" board around his neck the way things are going

— Ram (@machiramc) June 27, 2018
Sack mourinho now devastating news

— Garry pitcher (@Gezzautd) June 27, 2018
@ManUtd Sack Mourinho now! How can Felliani extend his contract till 2020? Does this gaffer not care about the feelings of the fans? Sad times for Utd indeed.

— Laino_2 (@williamadiepen1) June 27, 2018
Just sack Mourinho now and save us the next 8 months of misery. https://t.co/YRwzGjMJAq

— Gav (@Gavarito) June 27, 2018
if #Fellaini stays then #mourinhoout

— EvilBefall (@evil_befall) June 27, 2018
Mourinho has turned @ManUtd in a joke..#MourinhoOut fuck off from my club and take that wanker tree @Fellaini with you…

— MOURINHOUT!!! FUCK MOUREEN (@AVIOMUFC) June 27, 2018